Video: Great Minds Series - LSBF interviews McDonald's UK CEO Jill McDonald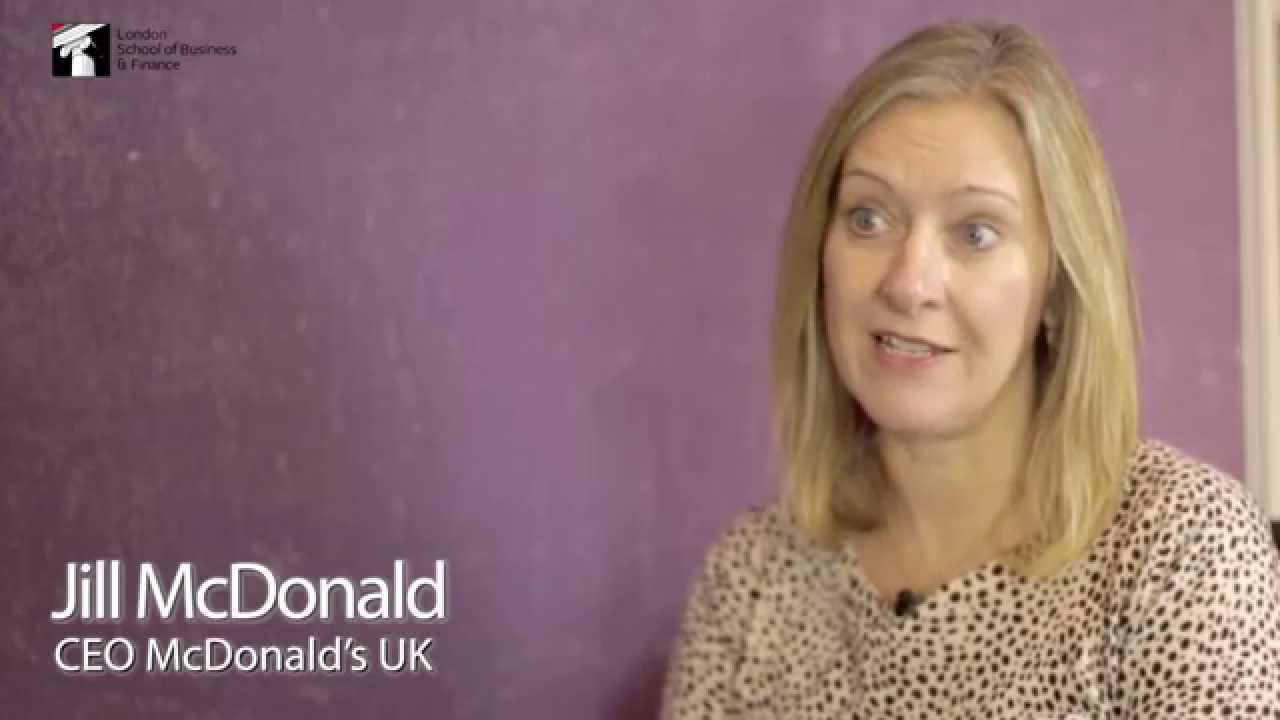 In this interview, LSBF speaks with Jill McDonald, McDonald's UK CEO, who discusses some of the main challenges and achievements of the global restaurant chain.
Ms McDonald was appointed chief executive for McDonald's UK operations in 2010. Since then, the brand has seen a growth in sales and profitability and, more importantly, an increase in trust of the brand and its products.
"We have to work hard as people become more and more interested in food; what's in it, where it comes from," she told Nadim Choudhury, Head of Career Services & Employability at LSBF.
"We've worked very hard to reassure our customers about the quality of our food. That has been something we've been focused on."
McDonald's – the world's sixth most valuable brand, according to Forbes 2014 – has been in the UK since November 1974. With over 1200 restaurants across the country, McDonald's UK employ almost 100,000 people and serve, on average, three million customers a day. Serving over 80% of British families at least once per year, McDonald's have added an estimated £40 billion to the UK economy.
LSBF Great Minds Series
LSBF Great Minds Series is a collection of video interviews with leading business and political leaders aimed at inspiring students and promoting debate on education, employability, entrepreneurship, and the economy.
The video series started in 2011 with a conversation with former British Prime Minister Tony Blair, followed by an interview with former Education Secretary Lord Kenneth Baker. In 2012, entrepreneur Sir Richard Branson, founder and chairman of the Virgin Group said that universities worldwide should become hubs to boost entrepreneurship and inspire self-starters to develop their own businesses.
In 2014, LSBF spoke to Will Butler-Adams from Brompton Bicycle, Guy Hayward-Cole from Nomura Bank International, with former British Prime Minister Sir John Major, entrepreneur and investor Deborah Meaden, Google UK sales director Kevin Mathers and BBC Worldwide CEO Tim Davie.
---
Other Opinions and Features
Accounting has always been a field that's associated with piles of paperwork, spreadsheet and staggering numbers. Using computers to carry…
The CFO role is often thought of as being largely preoccupied with numbers and data, but in the last few…
Wondering what accountancy is really like as a career? Many people think that being an accountant is just number crunching…