Master of Public Health
The Master of Public Health programme offers academic and applied vocational and developmental training in public health practice. The purpose of the programme is to enhance students' knowledge and skills obtained in their roles in the public and private sectors as well as in their previous studies. It will provide students with skills and tools in health risk assessment, infection and control of disease, and promote healthy lifestyles for the most vulnerable within communities.
Course validated and certified by: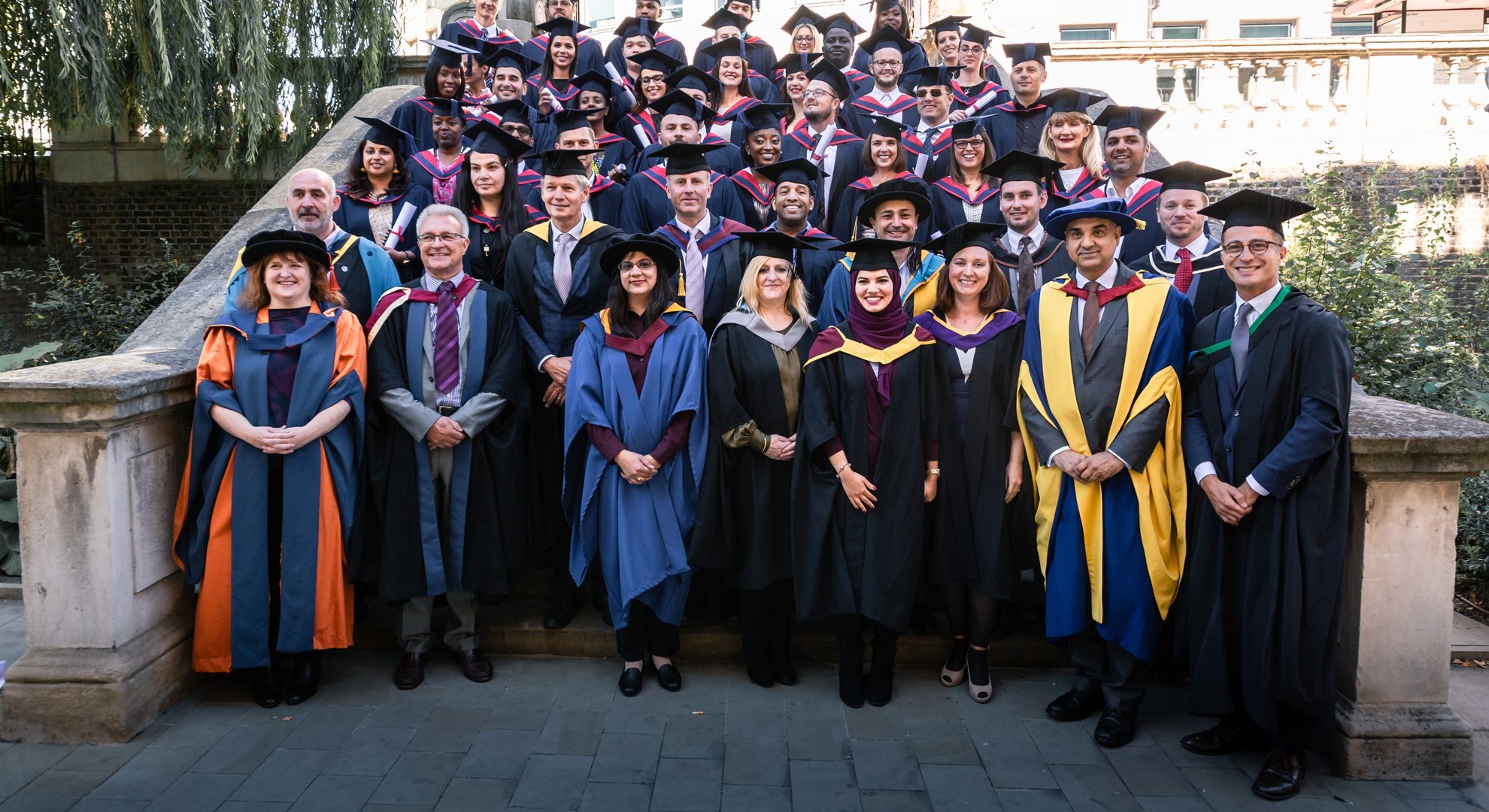 Key Facts
Duration: 18-36 Months
Start dates: Jan, April, July, October 
Campus: Online
Fees: £7,000 (Student Payment Plan available)
You will engage in critical evaluations of theories for solving complex public health challenges with various applications and modes of resolution within a broad spectrum of scientific disciplines including health and medicine, sociology and anthropology, economics, marketing and information technology.
Engage in practice-based specialisations in public policy, occupational health and safety, diet and nutrition, emergency and disaster management, global health, and environmental health and learn how to deal with current and emergent public health issues. In terms of research, the programme design will stimulate student-led learning towards developing a solid foundation in applied health research methodologies. Acquire an integrated comprehension of public health and its agencies in different social contexts.
LSBF has a flexible approach to learning with a bespoke delivery that places a greater emphasis on applied and interactive learning. Ultimately, we aim to ensure that every single type of learner will study more efficiently, effectively and enjoyably.
Enrol on the online Master in Public Health Online today:
Become a member of a rapidly growing online community – consisting of more than 15000 students from 150 different countries.
Take part in live chat sessions with your tutors, mentors and classmates
Receive comprehensive text books, lecture notes and revision kits.
Measure your knowledge via hundreds of case studies contained in HD quality video sessions.
Test your progress with quizzes, tests and self-assessments.
The Master in Public Health is perfect for ambitious professionals with a passion for public health who are seeking the knowledge and support to foster a lucrative, sustainable and impactful career in the field.
At the end of this programme you will be able to:Critically apply the core scientific principles of public health, including epidemiology, biostatistics, environmental health, health policy and management and behavioural health.
Analyse and contrast diverse methodological approaches derived from different social sciences to address public health problems.
Demonstrate skills required to research contemporary public health problems in a local and global context.
Critically apply knowledge from the social sciences in addressing public health problems.
Employ skills needed for leadership and decision-making in public health, including applications of communication, ethics and professionalism.
Critically evaluate the primary issues in public health management in various contexts.
Critically evaluate the complexities of health economics and assess a variety of health management systems.
Critically apply the principles of programme design, implementation and evaluation to

health management programmes in NGO, advocacy groups and governmental sectors.
Each module will be delivered to you via:
Professionally produced video lectures created by leading business practitioners.
A designated tutor who will provide support and feedback throughout your programme.
Case studies and discussion questions to enhance your understanding of theory in context.
Downloadable e-books and digital library resources to aid your assignment writing and research.
Access to online forums where you can share and discuss new concepts with fellow students and professionals from around the world.
Public health jobs occur in a variety of organisations: National Health Service (NHS), Centres of Disease Control (CDC), World Health Organization (WHO) just to name a few. Among the many types of occupations are:
Clinical Social Worker
Community Health Worker
Epidemiologists
Emergency Management Directors
Health Educators and Community Health Workers
Social and Community Service Managers
Statistician
LSBF has a diverse student population and therefore the Teaching and Learning Strategy has to take into account culturally different needs and expectations concerning learning and development. To effectively meet varying student expectations expectations, it is necessary to develop a range of approaches to learning that reflect the diversity of the student body. A key aim is to maximise each students' educational potential by creating a positive learning experience, one that matches the diverse expectations and needs of the students.
Ann-Marie Mangion
Ann-Marie, from Malta, spoke to us about her experience studying her Master in Strategic Marketing course fully online and how it has helped move her career forward.
The things I've learned from this programme, I can apply in my everyday business life. It has given me a different perspective, not only in the field of marketing, but in business too.' Business School
The course covers a lot of material relevant to the marketing field, as well as skills for communication and management necessary for professional working life. Business School
LSBF has the most amazing teachers. They have strong industry experience in the specific field they are teaching which is really helpful. Business School
More student stories