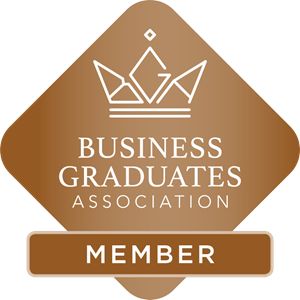 Business Graduates Association
Established in 1967, the Business Graduates Association (BGA) was created by eight US Ivy League university graduates with the goal of boosting the quality and numbers of graduate business schools. The creators of the Association recognised that the future of business needed talented and hard-working entrepreneurs who had skills in areas such as accounting, marketing and finance.
As such, the BGA created an accreditation programme which was committed to uploading high standards at business schools. The Association began to admit institutions from countries across the globe including the US, Israel, Hong Kong and South Africa, creating a global network of institutions.
By 2020, the Association had welcomed over 275 business schools with accredited MBA programmes into its community, started AMBITION, a thought-leadership magazine and had seen thousands of students benefit from membership. As the Association goes from strength to strength, London School of Business and Finance is very proud to be a member.
Benefits for Students & Graduates