MBA-
Global (Online delivery)
Course validated and certified by:


The online Global MBA postgraduate degree course provides a comprehensive understanding of core fundamental business elements such as management theory, operations management, strategic marketing, finance and human resources. LSBF's London-based Global MBA course allows the option to tailor the programme with one of our 11 course specialisations, allowing you to create your own future career path and follow your interests. With our programme, you can apply what you learn directly to your current career and simultaneously develop your skillset towards your future professional aspirations.
The Global MBA degree is delivered 100% online through the LSBF online platform, providing the flexibility to continue your career while you study and the ability to create your own schedule. You can maintain your current lifestyle, and graduate with a coveted UK degree at a pace that suits you.

Key Facts
Duration:

 

18 - 36 months
Start dates:

 

January / April / July / October
Campus:

 

Online
Fees:

 

£9,000 (

Student Payment Plan available

)
The programme offers dual accreditation from CMI
Once you complete the online Global MBA programme, our free expert career service will help you tackle the job market and help you find a role to use your new skills. You'll receive sound advice from industry professionals, who will help you impress top employers.
To get more in-depth information about LSBF's online programmes and how studying online with us works, please visit our library of free-to-watch webinars.
The UK-based Global MBA has been designed for ambitious students looking to progress in their careers and gain top industry knowledge. Learning online with us means you will benefit from networking and discussion with other students and tutors, around the world in real time. With students from over 150 countries, we present a truly global online community.
UK undergraduate degree or equivalent – any subject area
English levels 5.5 IELTS (5.5 in all bands) or equivalent*
Relevant work experience is an asset, but no work experience is required
*Don't have the IELTS required? Get the IELTS preparation you need with The Language Gallery.
The Online Global MBA programme has been structured to satisfy the needs of the international marketplace by providing a blend of theoretical knowledge and practical skills that will increase your employability, and help to advance your career. The course provides a solid foundation of fundamental business practices, marketing, financial management, and human resources. The elective modules give you the freedom to shape the course structure to correspond with your career aspirations and interests. You can find out more about the specialisations available and the programme structure.
Find out more information on the industry and your career prospects.
Our approach focuses on short and intensive learning segments called Bits. The philosophy behind Bits is to provide the most efficient dissemination of information to learners using digital media. Each Bit pertains to a key topic, which is addressed via a short video tutorial as well as with additional digital learning materials. This provides easy information retention and the videos can be combined with other academic content, providing for a unique and truly customisable learning experience.
Each module will be delivered to you via:
Case studies

 

contained in HD quality video lectures with lecture notes
E-Books

 

for your self-study, available through our online library and resource centre
Quick tests

 

for challenging your knowledge on key concepts and theories
Revision kits

 

for a quick reference at the end of the module or the programme, all available online through our learning platform
Self-assessed mock assignments

 

to improve your skills in report writing and answering questions as well as providing tips on how to approach specific types of assessment questions
Live chat session

 

for revision, assignment preparation and direct interaction with the tutors and classmates
Online resources

 

for your assignments and dissertation research
Geography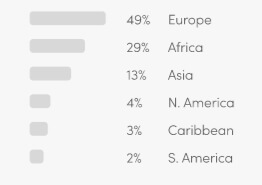 Student type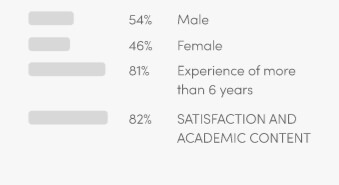 Students ages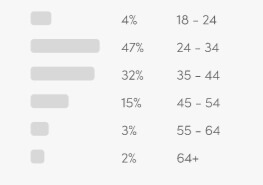 Student comments
I chose to study with LSBF because it just seemed really perfect for me. Since graduating, I doubled my salary and I'm much happier in the position that I am in. I'm working for the industry I want to work with, so it changed my life for the better. Business School
I know at the beginning it's a bit scary studying on a platform – you don't see anyone, so you are uncertain. Just follow your gut and just do it. Stay connected and network, network, network, because networking is the key. Business School
With my supervisor, it was a very relaxed approach. He made me feel very confident and relaxed while doing my work. Business School
More student stories