Awards
We are proud to be recognised as one of the most important business school in the United Kingdom, thanks to our commitment to departments that include the satisfaction of our students, online delivery, and the quality of our teaching.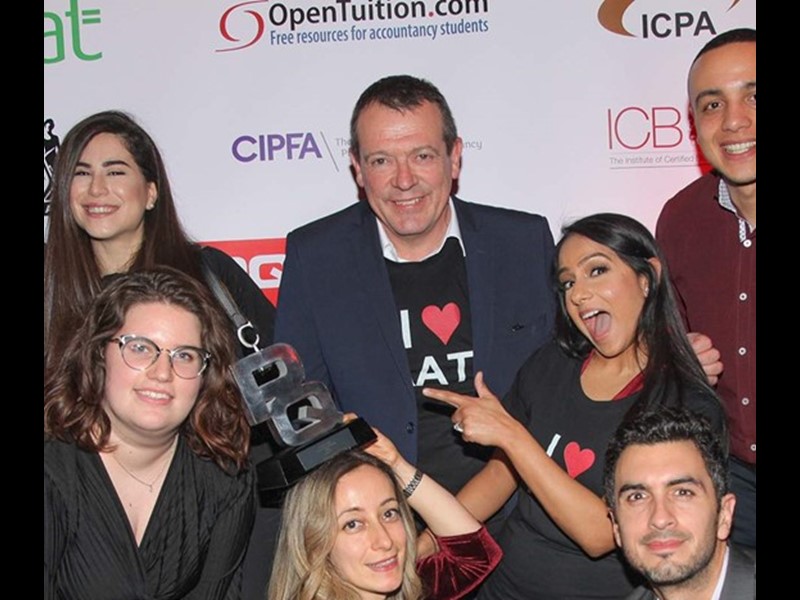 2020
PQ Magazine
Best Use of Social Media
London School of Business and Finance (LSBF) has won the "Best Use of Social Media" award from PQ Magazine.
This prestigious award was for the ground-breaking 'LSBF TV', an online platform which offers an innovative way for AAT students to prepare for their exams via free study resources.
Launched in 2018, LSBF TV offers a unique method of accountancy teaching, featuring live-streamed sessions from our award-winning teachers which are also available to watch on social media.
See awards of:
PQ Magazine
Best Use of Social Media
PQ Magazine
Lecturer of the Year
PQ Magazine
Best Use of Social Media
PQ Magazine
Distance Learning Student of the Year
PQ Magazine
Lecturer of the Year
PQ Magazine
NQ of the Year
Global Business Excellence
Outstanding Educational Service
Global Business Excellence
Outstanding Executive
PQ Magazine
Accountancy Personality of the Year
Association of International Accountants (AIA)
Accountant of the Year
Queen's Award for Enterprise
Achievement in International Trade
PQ Magazine
NQ of the Year
PQ Magazine
Lecturer of the Year
PQ Magazine
Lifetime Achievement Award
PQ Magazine
Distance Learning Student of the Year
PQ Magazine
Study Resources of the Year
PQ Magazine
PQ of the Year
PQ Magazine
Lecturer of the Year
PQ Magazine
Accountancy College of the Year
PQ Magazine
Accountancy College of the Year
PQ Magazine
Lecturer of the Year