BBC Worldwide CEO speaks to LSBF in new 'Great Minds' video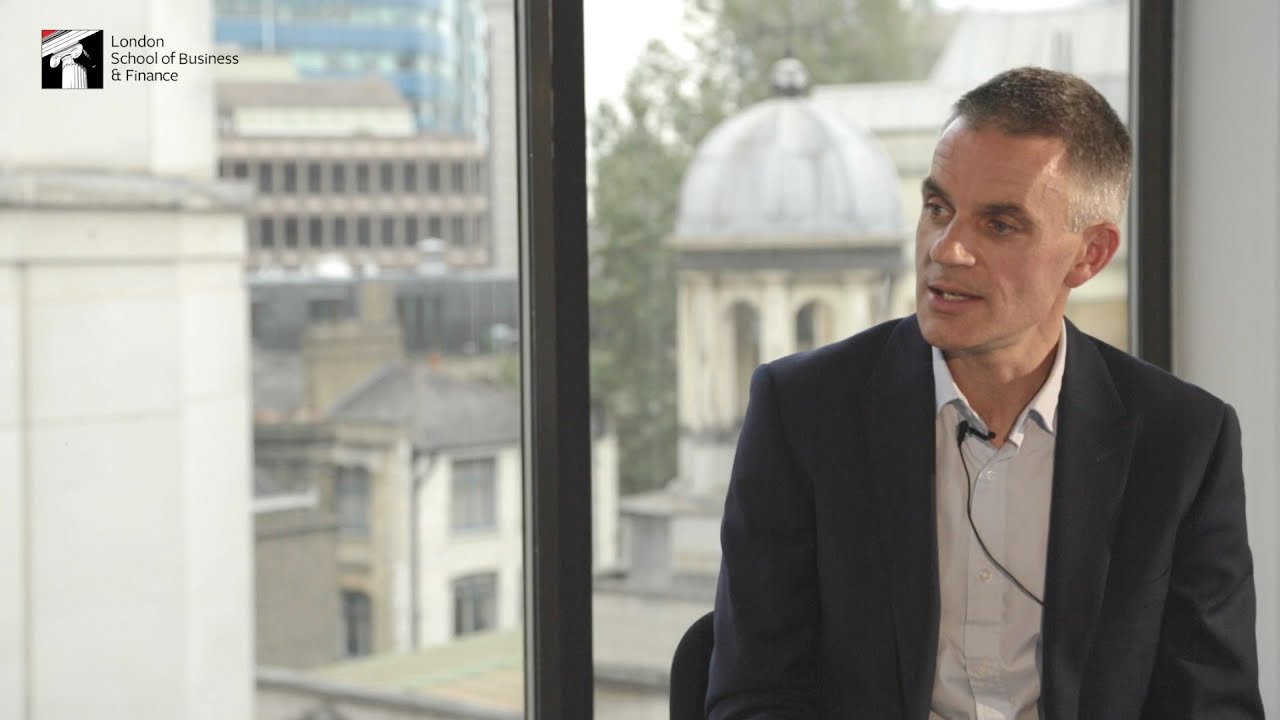 Tim Davie, CEO of BBC Worldwide, has expressed his belief in the importance of diversity within the workplace, in an exclusive interview with London School of Business and Finance (LSBF). Mr Davie, who has been in his current position at BBC Worldwide since April 2013, was the latest in a string of successful business people to be interviewed for the Great Minds Series.
Mr Davie does not feel the benefits of a diverse workforce are something which need to be debated. He told Jackie Mathers, Dean of LSBF: "Unless you've got a truly diverse work force you cannot respond to the market. You cannot develop things that are going to win in the market."
Speaking of LSBF, Mr Davie added: "As an organisation with a lot of international students, you should feel confident that's where the world is heading. UK businesses need that international expertise."
Before stepping into the CEO role in 2013, Mr Davie worked as Acting Director-General and, prior to this, he was Director of BBC Audio and Music, now known as BBC Radio.
It's clear that leadership is something Mr Davie is passionate about. He took a minute to contemplate what constitutes a great leadership within a business. He said: "Firstly, a simple, clear vision. Within BBC Worldwide, we have a strategy – we know what we're trying to do. Secondly, creating a culture where there is a spirit of generosity and where people are able to do their best work." Mr Davie's final suggestion was creating an environment in which people can learn.
During the interview, Mr Davie was asked to describe the role of BBC Worldwide. He explained how BBC Worldwide raises around £1 billion on revenue a year in a number of different ways.
"We sell programmes to and make programmes with people around the world. Take an entertainment show like Strictly Come Dancing; you'll see it as Dancing with the Stars in the States or Jhalak in India. We sell the format and we also make the programmes. We also own about 123 channels, and sell advertising on those channels. We also have licensing businesses and license merchandise, too."
Innovation is something which LSBF, as an educational institution, try to encourage. Mr Davie told of how he believes a balance of innovation and regeneration is important for business. Referring to one of the BBC's longest running shows, he said: "Doctor Who just had its biggest year after 50 years. The lead character regenerates and that's not a bad analogy for what a business needs to do. Innovation is the core of what we do. I think you need a culture that allows new ideas to thrive."
Mr Davie also raised an interesting point; he believes that all businesses simply need to be comfortable with the truth. "The world is much more open, we disclose more information. In crisis, your first reaction is to defend your position. But if you get your position right, you don't have to defend it - you just have to explain it."
Before departing, Mr Davie took the time to offer some words of comfort to LSBF students worrying about breaking into the industry. "There has never been a greater demand for global, smart talent. People are realising talent can come from different places. There is still growth to be had. It will be unsettling but the opportunities will come through that."
LSBF Great Minds Series
LSBF Great Minds Series is a collection of video interviews with leading business and political leaders aimed at inspiring students and promoting debate on education, employability, entrepreneurship, and the economy.
The videos are aimed at inspiring students and promoting debate on education, employability, entrepreneurship, and the economy. Amongst the business leaders that have already confirmed participation for the new academic year are leaders from organisations such as Google, House of Fraser, BBC Worldwide, McDonald's, Marriot Hotels, and Guardian Media Group.
The video series started in 2011 with a conversation with former British Prime Minister Tony Blair, followed by an interview with former Education Secretary Lord Kenneth Baker. In 2012, entrepreneur Sir Richard Branson, founder and chairman of the Virgin Group said that universities worldwide should become hubs to boost entrepreneurship and inspire self-starters to develop their own businesses. Earlier in 2014, LSBF spoke to Will Butler-Adams from Brompton Bicycle, Guy Hayward-Cole from Nomura Bank International, with former British Prime Minister Sir John Major, entrepreneur and investor Deborah Meaden and Google UK sales director Kevin Mathers.
---
View other sections in Press & Media