Great Minds Series: Nomura Bank's Managing Director Speaks on Investment Banking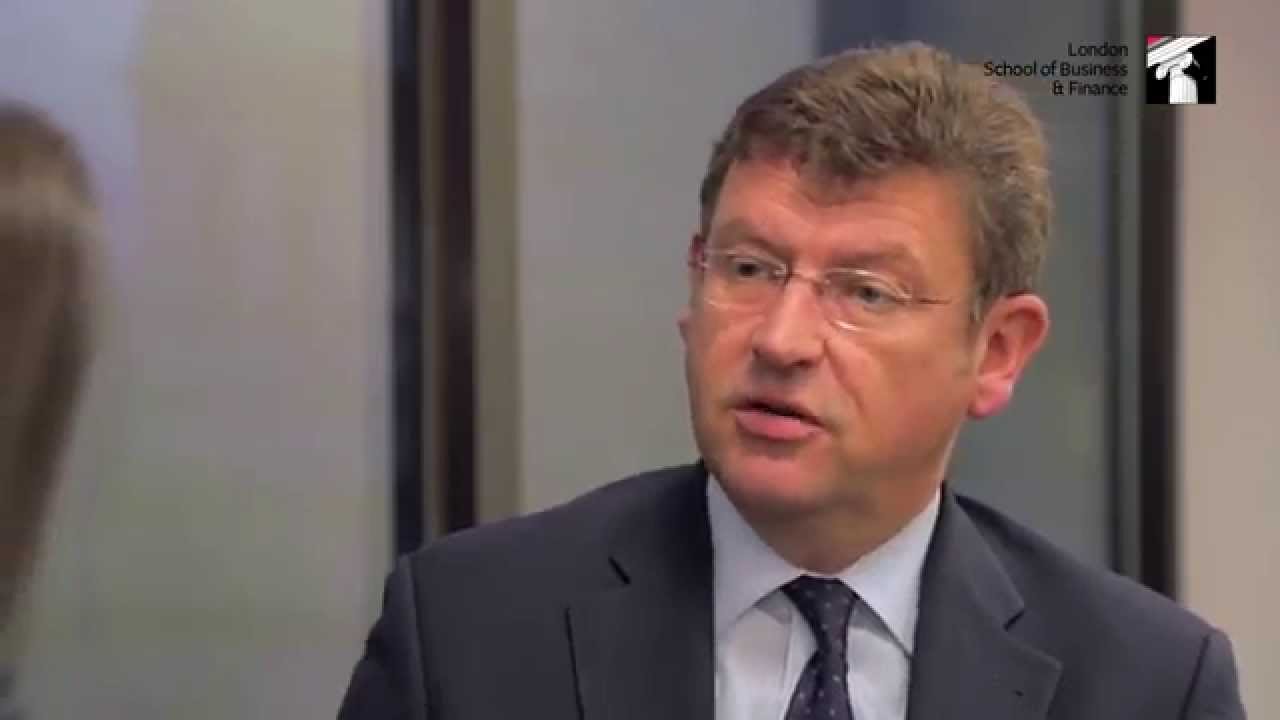 Students aiming to work in investment banking have to start planning their entry into the industry early – that's the secret to a successful career according to Guy Hayward-Cole, Managing Director EMEA Mergers & Acquisitions at Nomura Bank International. He was recently interviewed for the LSBF Great Minds Series during a visit to the school's new London City Campus, in Billiter Street.
"There are three skills that are essential if you want to be successful in an investment banking career. You have to be a self-starter, you have to be a good sales person and you have to be entrepreneurial (…). Investment banking is the pinnacle of commercialism and entrepreneurial spirit working in its most extreme form", he said.
Mr Hayward-Cole has over 25 years of experience in the investment banking sector working with clients in the UK and the European TMT sector with notable transactions including the £2 billion sale of Logica to CGI and the US$600 million sale of Hit Entertainment to Mattel. Mr Hayward-Cole has recently joined Nomura after working for Oakley Capital, previously heading the TMT advisory group at Merrill Lynch and running the TMT Mergers and Acquisitions Group at Deutsche Bank.
Following his discussion with LSBF, Mr Hayward-Cole spoke to an audience of students, providing them with insight into the Investment Banking/Mergers & Acquisitions career pathway and sharing his experience and vision for the sector going forward.
In this interview you will hear his top tips for aspiring Investment Bankers, his opinion on the current state of UK investment banks and the most valuable lessons he has learnt during his extensive and varied financial career.
Great Minds Series
Mr Hayward-Cole's interview is the fourth video in LSBF's Great Minds Series. The video series started in 2011 with a conversation with former British Prime Minister Tony Blair, followed by an interview with former Education Secretary Lord Kenneth Baker. In 2012, entrepreneur Sir Richard Branson, founder and chairman of the Virgin Group, was interviewed by LSBF and said that universities worldwide should become hubs to boost entrepreneurship and inspire self-starters to develop their own businesses.
---
View other sections in Press & Media