Former UK Prime Minister Sir John Major Speaks to LSBF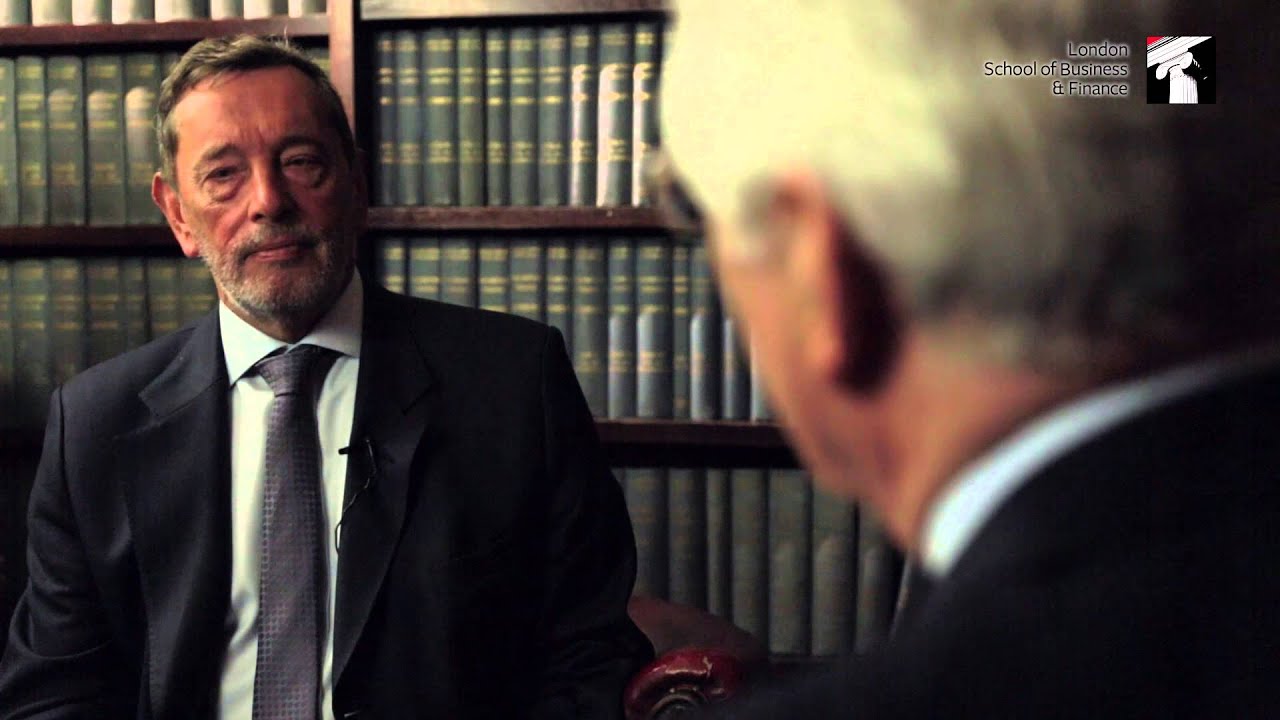 Education is the way out of poverty and the key to social mobility – that's the underlying message of a new, exclusive interview carried out by LSBF with former British Prime Minister Rt Hon Sir John Major KG, CH. Part of the Great Minds series of videos, the interview was led by former Education and Home Secretary Rt Hon David Blunkett MP, who is also a visiting lecturer at LSBF.
"I think the necessity for a ladder out of poverty is essential to education. Education is crucial. Climbing out through education is the only route through", said Sir John. "At the moment there are people still trapped who cannot climb out of the circumstances in which they are. We have to provide a way through. To prevent that from becoming endemic, it is the education system that is the key."
Having come from a working class background, Sir John relied on distance learning and professional qualifications in order to progress in his career. After leaving school at the age of 16, Sir John went on to acquire further qualifications and started working as a certified banker. "I realised that there was a limit on what you could achieve without further education, both in terms of personal life and professional life", he said. "Coming from the background I did, there was no future without learning and without gaining some qualification."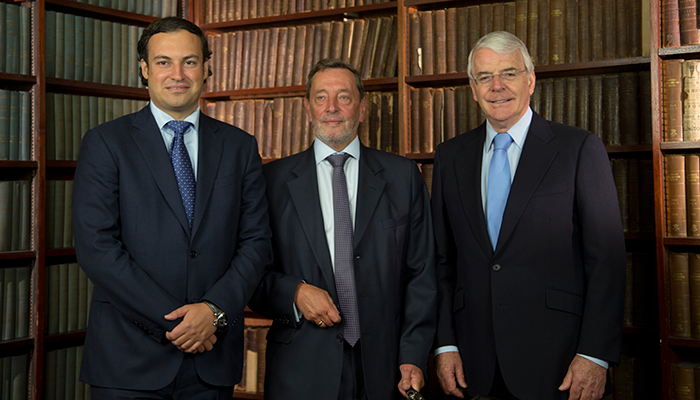 Sir John (right) meets with LSBF Founder Aaron Etingen and David Blunkett MP
With a successful career in the banking sector, Sir John started his political career in the 1960s, when he joined the Conservative Party. He became a Member of Parliament in 1979 and then, under Margaret Thatcher's government, gained a place in the Cabinet. He became Prime Minister in 1990, a position which he held for nearly seven years. During his time in office, he worked to increase access to education and emphasised the importance of vocational training. His government carried out major reforms in the education sector which, through the Further and Higher Education Act 1992, led to the establishment of dozens of new universities.
A supporter of further and lifelong learning, Sir John told us that today's knowledge economy forces professionals to keep abreast of new technologies in order to not fall behind in their careers. "We need people to understand from a very young age that learning does not end at the end of formal education. It will continue", he said.
Social Mobility
Earlier this year, Sir John criticised the lack of social mobility in the UK, as well as how some professions are undervalued. Reflecting that thought, he said: "Every child will not be gifted academically, they might be gifted manually. But just as valuable [as classical education] are the qualifications as an engineer, as a plumber... And I think we undervalue those socially."
"It seems to me extraordinary, when you consider the shortage we have of those skills, that we have so many academic centres and relatively few centres that actually teach that sort of skill which is crucial for ourselves. That is a social change that is necessary", concluded Sir John.
Great Minds Series
Sir John Major's interview is the fifth video in LSBF's Great Minds Series. The video series started in 2011 with a conversation with former British Prime Minister Tony Blair, followed by an interview with former Education Secretary Lord Kenneth Baker. In 2012, entrepreneur Sir Richard Branson, founder and chairman of the Virgin Group, was interviewed by LSBF and said that universities worldwide should become hubs to boost entrepreneurship and inspire self-starters to develop their own businesses. Earlier this year, LSBF spoke to Guy Hayward-Cole from Nomura Bank International about the investment banking sector
---
View other sections in Press & Media