Video: Great Minds Series - LSBF interviews Marriott Hotels Europe CEO Amy McPherson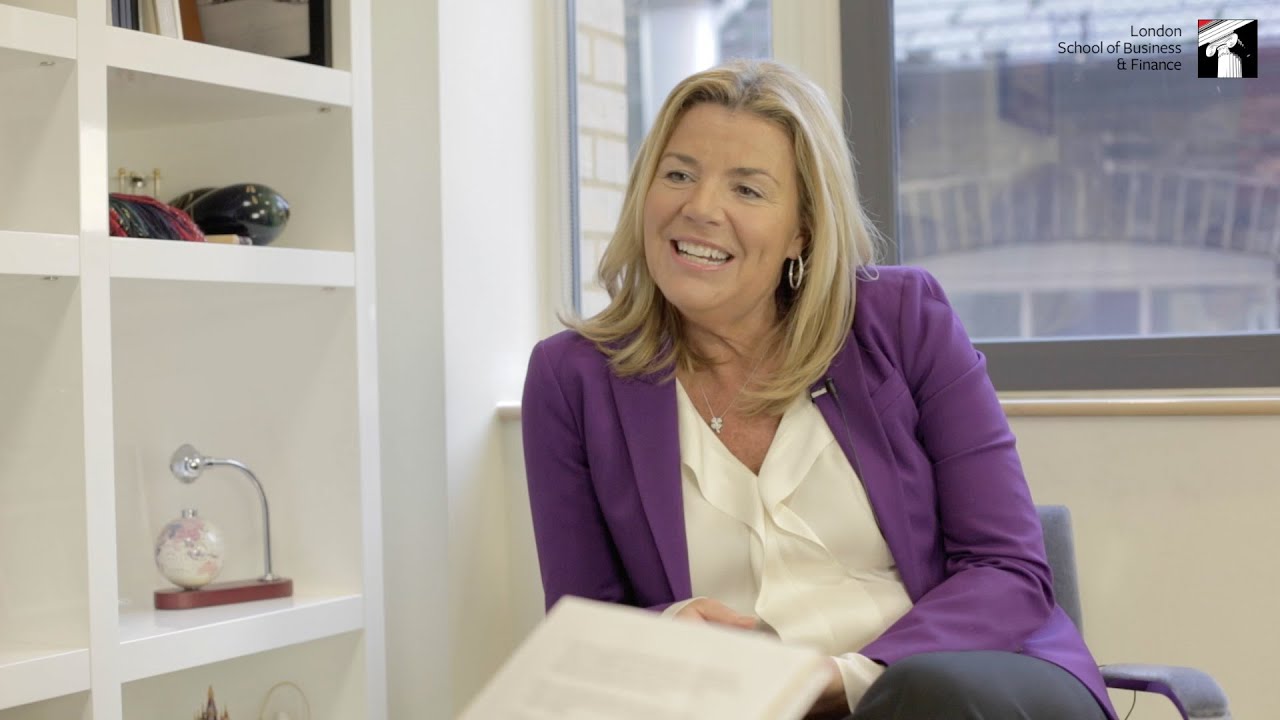 Click here to watch this video on YouTube
Amy McPherson, CEO of Marriott Hotels Europe, shares with LSBF the secrets to a successful career in business.
Great business leaders know how to surround themselves with good people – that is the secret to a successful career in business according to Amy McPherson, the CEO of Marriott Hotels Europe.
Having been recently interviewed for LSBF's Great Minds Series, Ms McPherson spoke about the importance of soft skills to shape the careers of better, more effective leaders: 
"I think most people would say I'm a change agent. I love a challenge", she told Nadim Choudhury, Head of Careers and Employability at LSBF. In terms of potential leaders, Ms McPherson said she looks for "really smart people that aren't like me, that bring something different to the table," adding: "Any success I've had is because I've surrounded myself with the best people."
Ms McPherson then went on to identify these skills and qualities as effective verbal and written communication and the ability to influence collaborations. She stressed the importance of having high emotional intelligence when working with people from many different cultures, adding: "I think higher education can focus on those things that make you so much more effective, a person that someone gravitates to and wants to work with."
LSBF Great Minds Series
LSBF Great Minds Series is a collection of video interviews with leading business and political leaders aimed at inspiring students and promoting debate on education, employability, entrepreneurship, and the economy.
The video series started in 2011 with a conversation with former British Prime Minister Tony Blair, followed by an interview with former Education Secretary Lord Kenneth Baker. In 2012, entrepreneur Sir Richard Branson, founder and chairman of the Virgin Group said that universities worldwide should become hubs to boost entrepreneurship and inspire self-starters to develop their own businesses. In 2014, LSBF spoke to Will Butler-Adams from Brompton Bicycle, Guy Hayward-Cole from Nomura Bank International, with former British Prime Minister Sir John Major, entrepreneur and investor Deborah Meaden, Google UK sales director Kevin Mathers and BBC Worldwide CEO Tim Davie.
---
Other Opinions and Features
Accounting has always been a field that's associated with piles of paperwork, spreadsheet and staggering numbers. Using computers to carry…
The CFO role is often thought of as being largely preoccupied with numbers and data, but in the last few…
Wondering what accountancy is really like as a career? Many people think that being an accountant is just number crunching…