Business School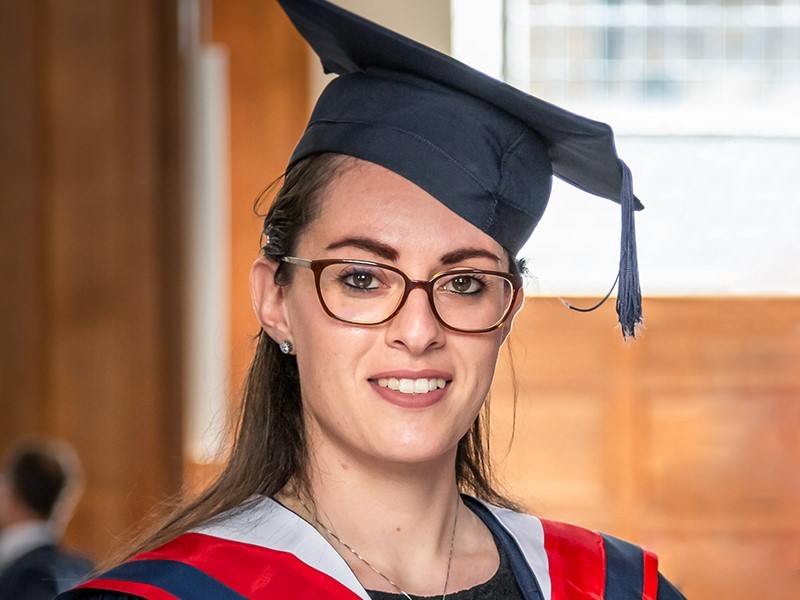 Ann-Marie Mangion,
Malta
"The course covers a lot of material relevant to the marketing field, as well as skills for communication and management necessary for professional working life." The flexible nature of online courses allowed Ann-Marie to set her own schedule and pace of study, whether it was in the morning before heading into the office, or after the work day was finished. "It was very easy to juggle both work and the studies." The online study portal made it easy for Ann-Marie and her fellow students to form study groups, offer advice on assignments, and provide a sense of community on the course. "Even though we were very far away from each other, we still got that closeness through this platform and also through this group we created." Ann-Marie plans to use the skills she gained during her programme to advance in her current senior management position, and perhaps one day to start her own business venture.
More student testimonials
Reem Youssri, Sweden
25 year old Reem from Sweden completed the LLM in International Business Law with distinction in 2011 and has applied the knowledge gained to her Associate role at the Swedish Tax Office.
Guy Anker, London
I felt energised after each session as it's really made me realise what is possible. I've already begun using the techniques I've learned
Felipe Arana,
"I think it's the best thing I've done for my education."
Aung Soe, United Kingdom
"The best thing about the course was that it gave me easy access to study materials, which I could go through when it was convenient for me."