Business School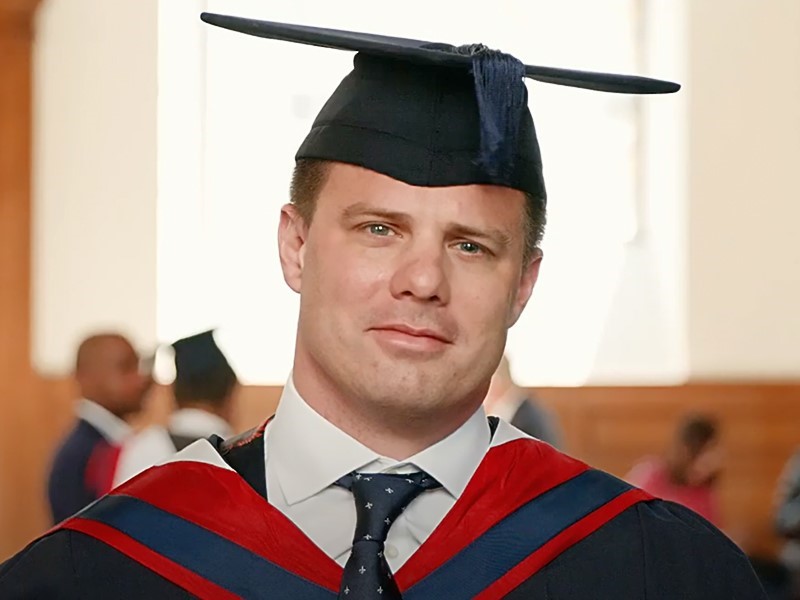 Dan Hadley,
Australia
Dan chose to study his MBA online with London School of Business, opting for the specialisation in management consulting. As a professional management consultant and economist, Dan told us that the flexibility of online study allowed him to work around his clients' needs and his other commitments. He could also directly apply what he was learning on the course to his job on a day-to-day basis. "The information and support I received was practical and from real-world scenarios, from professionals in the field." As part of his degree programme, Dan conducted dissertation research which became beneficial for his company and was shared with other professionals. "It wasn't just a purely academic exercise, we were able to find information that we could use in the industry and share with local management consulting companies in Australia." Throughout the course and especially during his dissertation, Dan enjoyed receiving personalised support from academic staff who were able to share their first-hand experience with him. "I give a lot of thanks to my supervisor who gave me rapid responses when I needed them, and who was able to give me practical answers."
More student testimonials

Ali Alriyahi, Jordan
Ambitions to expand his personal business motivated Ali Alriyahi to study LSBF's online Global MBA.

Maryanyane Makhondo, Botswana
Earning a degree from a highly-recommended school with flexible study options was at the top of Maryanyane's priority list when searching for her perfect online course.

Majid Ali Balouch, Pakistan
Since graduating from LSBF in 2011 former Master of Business Administration student, Majid Ali Balouch, has secured a role as Assistant Director ORIC with Sindh Madressatul Islam University.
Alexandra Mezhonova, Russia
MBA graduate Alexandra is a great example of hard-working professional with a high-flying career. Still in her early 20s, she works as an online marketing project manager for high fashion brands in Forward 3D, one of the biggest digital marketing agencies in the UK.