Business School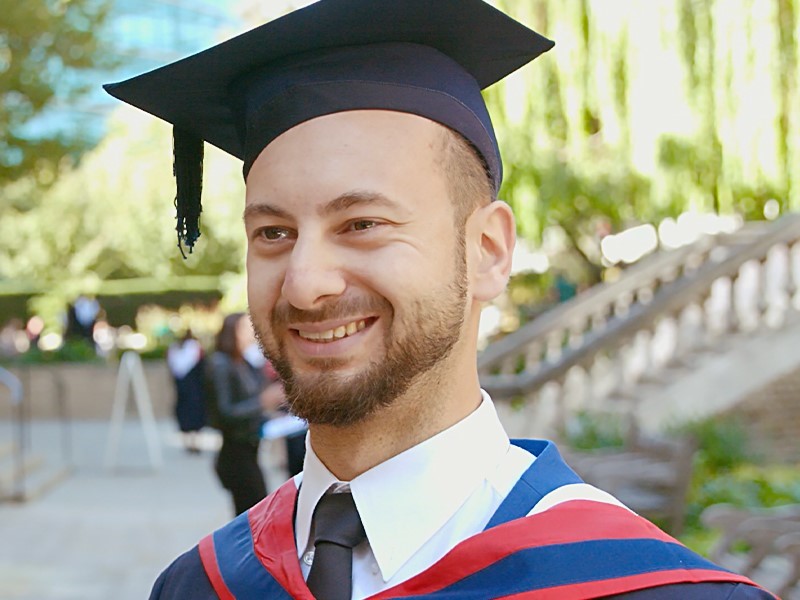 Petar Dyankov,
Bulgaria
During his studies, Petar started working as a Financial Analyst at Coca Cola European Partners, where he found he could apply his studies directly to his role. "Having the Master in Finance and Investments degree is really beneficial for my current job, and for my career prospects in the future. It really fits my role at the moment." Though the online learning experience is independent and requires a lot of self-discipline, Petar says the guidance he received during his studies was always encouraging and helpful. "There is a lot of support from tutors, from the online lecturers, and from the student support team, so there really are a lot of people helping you through the programme." For those thinking of starting an online programme with London School of Business and Finance, Petar offers this advice: "Create a habit of learning, and create a habit of resting as well," Petar says. "Enjoy the process, enjoy the journey, and keep moving forward every day."
More student testimonials

Amang Farhad Nouri, United Kingdom
Amang came to London to study at LSBF, and graduated in 2013. She has gone on to use the skills she learnt to secure her current position as an Associate Consultant for technology and consulting corporation IBM.
Lyazzat Zhussupova, Khazakstan
"There were a lot of lectures and modules that were useful for me. In my current job I still use this knowledge and new skills."

Humair Yousuf, Pakistan
Humair graduated with an MBA in Human Resource Management from LSBF in 2011. He went on to work in a marketing company before acquiring a position as a HR Business Partner with FedEx licensee Gerry's International Private Limited.
Alina Novikova, Latvia
Alina graduated in 2011. As a result of the skills she acquired while studying at LSBF, she shortly afterwards secured an account manager role for strategic clients in the life sciences division at TransPerfect.