Business School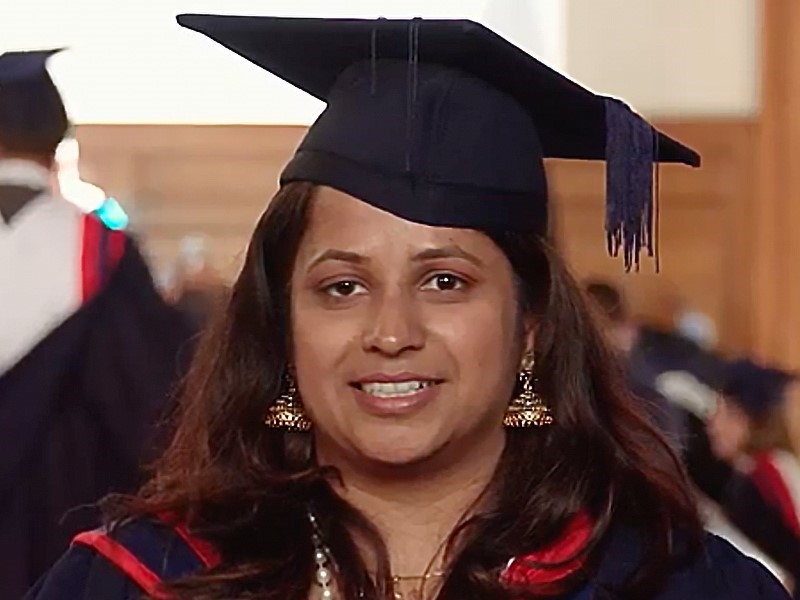 Rashme Albert,
Malaysia
"Online is easier - I can do it anywhere, anytime, and I can plan my time according to my work and my personal life." The blend of financial and business skills included on the course made the Global MBA programme the perfect fit for Rashme's career goals. The business aspects of her degree programme also helped Rashme give more helpful and insightful business advice to her company. "Finance is always changing, so you need to understand all the latest topics to make sure you are up to date." To balance a full work schedule with her degree studies, Rashme blocked off time in the evenings to complete her studies so she could have more free time for herself on the weekends. Rashme said she was able to avoid becoming overwhelmed during her studies because of the easy access to tutors and lecturers. "There are a lot of resources that London School of Business and Finance provide online, so you won't feel really lost," Rashme says. "If you need any help - like with which journals to go through - you can just ask your lecturer and they'll guide you."
More student testimonials

Rashme Albert, Malaysia
Online study was an obvious choice for Rashme, as she has a busy work schedule and commutes a few hours each day to and from her office. The financial analyst for HP earned her Global MBA with a specialisation in Financial Management, and loved the independent nature of the online course.
Alexandra Mezhonova, Russia
MBA graduate Alexandra is a great example of hard-working professional with a high-flying career. Still in her early 20s, she works as an online marketing project manager for high fashion brands in Forward 3D, one of the biggest digital marketing agencies in the UK.

Dan Hadley, Australia
Dan chose to study his MBA online with London School of Business, opting for the specialisation in management consulting. As a professional management consultant and economist, the flexibility of online study allowed Dan to work around his clients' needs and other commitments.
Robertus Dorpmans, Netherlands
"The modules were really interesting and very applicable to my work. I like the fact it was taught by professors who came from a business environment."