LSBF takes entrepreneurship summits to Latin America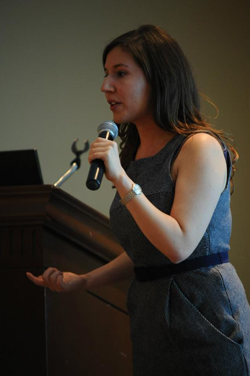 In line with its ethos to provide academic and professional support both inside and outside the classroom, the London School of Business & Finance's welcomed hundreds of guests to two global conferences which took place in Mexico City (Mexico) and Bogota (Colombia) in October. Amongst the attendees were LSBF students, alumni and corporate partners, who had the opportunity to share insights with high profile industry experts in entrepreneurship and the digital marketing sectors.
The events are part of a rolling programme of global conferences which LSBF has developed to provide students with networking opportunities and give them access to fast-growing trends in different industries. Earlier this year, LSBF visited Greece, France, India, Italy, Kenya, Nigeria, Ghana and Brazil.
Your Role in Mexico's Entrepreneurial Future
Aiming to discuss the importance of Entrepreneurial thinking for the economy's future, LSBF hosted the Skills Summit Mexico: Your role in Mexico's Entrepreneurial Future at the Four Seasons Hotel, in Mexico City. The summit welcomed highly-experienced guest speakers Luis Miguel Gonzalez, Editorial Director at El Economista, and Gloria Canales, Co-founder and Managing Director at Dafiti.
The event focused on how to create a personal brand in the Mexican and global economy. Guests also learned about the different skills required for individuals and businesses to grow and how to make the most of Mexico's growing infrastructure and academic resources.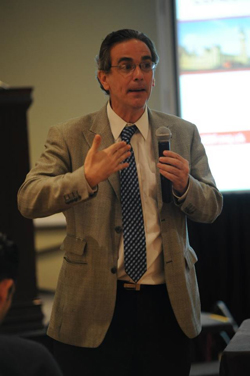 Colombia: Online Entrepreneurship
Later in the month, LSBF went to Colombia to host a skill summit in Online Entrepreneurship, in Bogota. The event focused on key concepts surrounding the country's future, in particular the rise in international spirit sweeping across the nation. The summit has as keynote speaker the leading consultant, author and entrepreneur Sebastian Saldarriaga, one of the most recognised experts in Online Marketing and Internet Business in the Latin America.
Covering topics such as the business opportunities for budding entrepreneurs in Colombia, both speakers and guests had a chance to discuss and share insights on the skills that the new generation of business leaders need to acquire.
To see more images of the event, visit our page on Facebook.
---
View other sections in Press & Media