LSBF unveils rolling programme of international networking events with global skills conference in Greece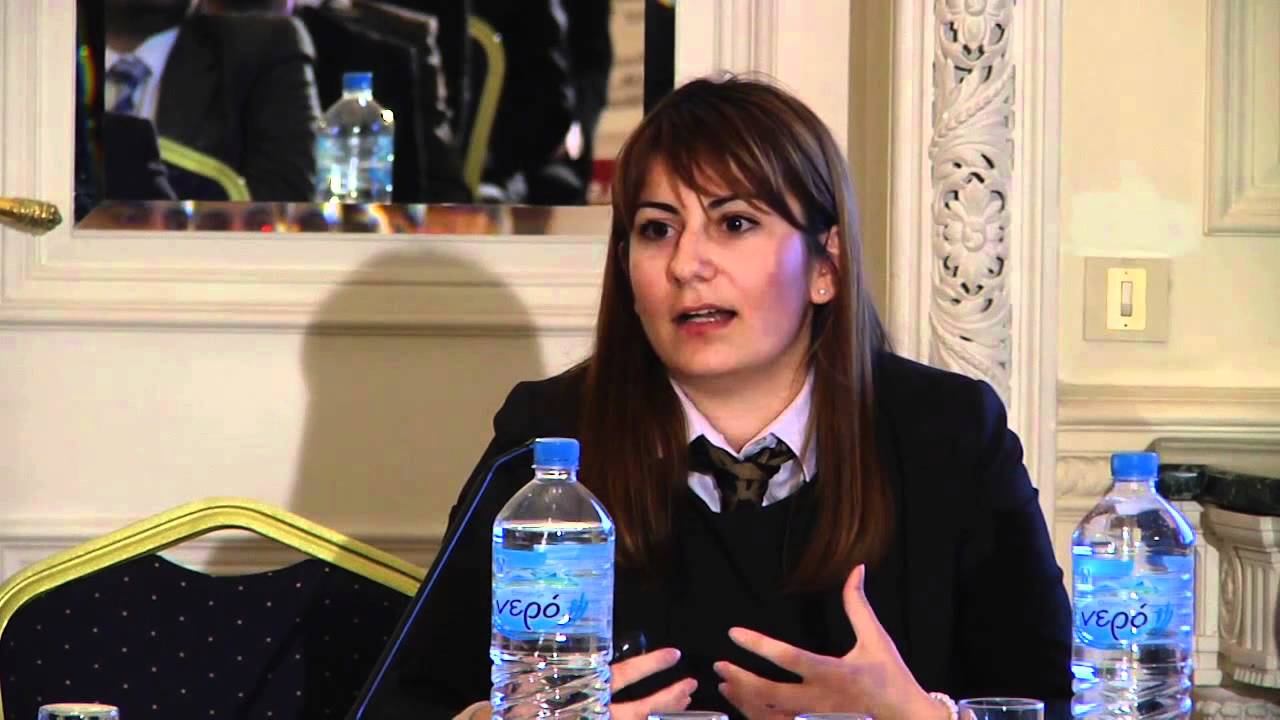 Supported by UKTI and hosted by the British Embassy in Greece, LSBF held the first of a new rolling programme of international networking events on the 29th March. The inaugural event, held at the British Ambassador's Residence in Athens, hosted keynote speakers from corporate partners and global organisations as well as a networking session with business leaders, entrepreneurs, LSBF alumni and current students.
Recognising the need for global skills and international networking opportunities for today's students, this new programme of events is in line with LSBF's ethos to provide academic and professional support both inside and outside the classroom and to maintain the strong relationship with its Alumni body worldwide.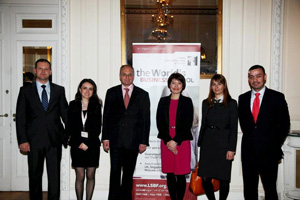 British Ambassador in Athens Dr David Landsman, alongside the speakers Georgios Panagiotidis and Rebecca Vasiliou and LSBF representatives
British Ambassador in Athens Dr David Landsman OBE said of the event: "It's great to see global institutions like LSBF organising networking events not only in the UK, but around the world. To succeed in today's increasingly competitive world and to contribute to the growth we are all seeking, it's important that students and professionals are aware of international trends and acquire global skills. I'm glad that, with LSBF, we were able to host an event that provided important insights into these trends as well as excellent networking opportunities."
One of the keynote speakers, Georgios Panagiotidis, Financial and Human Resources Manager at Playmobil Hellas, spoke to students and corporate leaders at the event about how global experience can be an advantage when looking for a career in the Greek market.
"The demand for international experience has increased over the last years. That's why the role of professionals with an international profile has become so important. In a global environment, these professionals help headquarters to communicate on a good level with their international offices. Building a strong link between the local management and headquarters is a very important tool for the development of business worldwide", said Panagiotidis.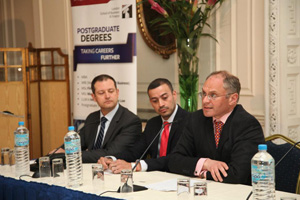 The conference in Athens was the first of a series of a new rolling programme of international networking events
Representing the Hellenic Institute of Management & Human Resources, keynote speaker Rebecca Vasiliou focused her speech on the importance of being adaptable to the market changes and acquiring global skills through the combination of degrees and professional qualifications.
"If a professional wants to make a career in finance and eventually become a CFO, they should include the acquisition of a professional qualification in their career path. Alongside a master's degree, for example, it will give the professional the academic and technical knowledge necessary to adapt to different trends, cultures and market changes", she said.
By creating networking opportunities with business leaders, LSBF also aims to give its current and former students global skills and the tools to develop their career internationally and achieve their professional ambitions.
Over the coming months, LSBF will be hosting a series of international events, open to current and potential students as well as LSBF Alumni in Paris, Moscow, Milan and Stockholm.
To see more pictures and to receive updates of upcoming events, visit LSBF's official page on Facebook.
---
View other sections in Press & Media