LSBF Global Conferences: Global Skills, Careers and Sports Management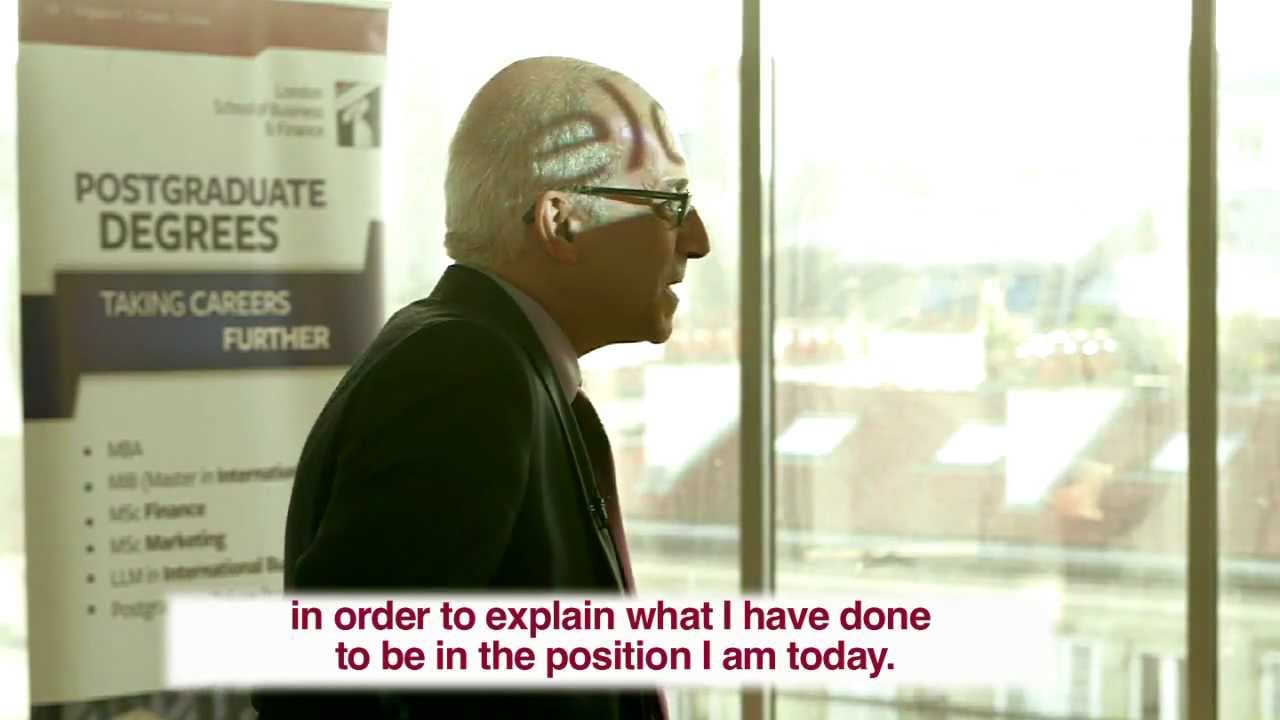 In line with London School of Business & Finance's ethos to provide academic and professional support both inside and outside the classroom, the school welcomed hundreds of guests to two global conferences which took place last week in the cities of New Delhi (India) and Paris (France). Amongst the attendees were LSBF students, alumni and corporate partners, who had the opportunity to share insights with high profile industry experts in entrepreneurship and the sports management sector.
The events are part of the new rolling programme of global conferences which LSBF has developed to provide students with networking opportunities and give them access to fast-growing trends in different industries.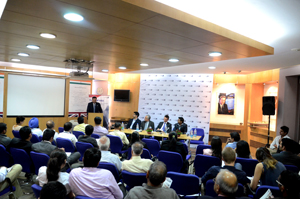 New Delhi: Sports Management Seminar
Last weeks' first event took place in the British High Commission in New Delhi and was focused on Sports Management with guest speakers from companies such as Adidas, Pfizer, I-league, All India Football Federation (AIFF) and the Wall Street Journal. LSBF students, alumni and corporate guests had the opportunity to learn about the management skills required in the sports industry and had the chance to network with sport leaders of the country.
Barry Lowen, Director of UKTI India said: "We're delighted to work with an institution such as LSBF in the organisation of networking events not only in the UK, but around the world. Over the last years, the demand for international experience has increased and that's why the role of professionals with an international profile has become so important."
"To succeed in today's increasingly competitive world and to contribute to the growth we are all seeking, it's crucial that students and professionals are aware of international trends and acquire global skills. I'm glad that, with LSBF, we were able to host an event that provides relevant insights into these trends as well as excellent networking opportunities," concluded Mr Lowen.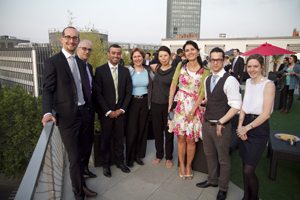 Paris: Global Skills for the 21st Century
For students, alumni, prospective students and corporate guests in Paris, LSBF organised an event which took place at Terrass Kardinal. Attendees gathered to discuss the global skills required in the competitive 21st century job market with keynote speakers including the Vice President for Prospective Cloud at Orange Business Services and the co-founder of Medef Paris, the most active component of France's first professional network with more than 1,000 executives and 30 federations and trade unions..
Speakers addressed the need for French students and young professionals to step up and progress their careers internationally. Figures presented by Sébastien Matykowski , co-founder of Medef Paris showed that, 75% of French executives are required to speak English in their professional life and that 23% of French students are looking for their first job abroad. These figures emphasize the growing number of professionals looking to develop skills to help not only their careers but the global economy.
A Global Network to benefit our students
With campuses and international offices across five continents and students from over 150 nationalities, LSBF works hard to help students develop networks with their peers as well as corporate partners within their own countries. The networking events are designed to equip students with the global business skills, and networks, needed to develop their career internationally, helping students to achieve their professional ambitions. Over the coming months, LSBF will be hosting a series of international events, open to current and potential students as well as LSBF Alumni in Rome, Moscow, Milan and Stockholm.
---
View other sections in Press & Media