Business School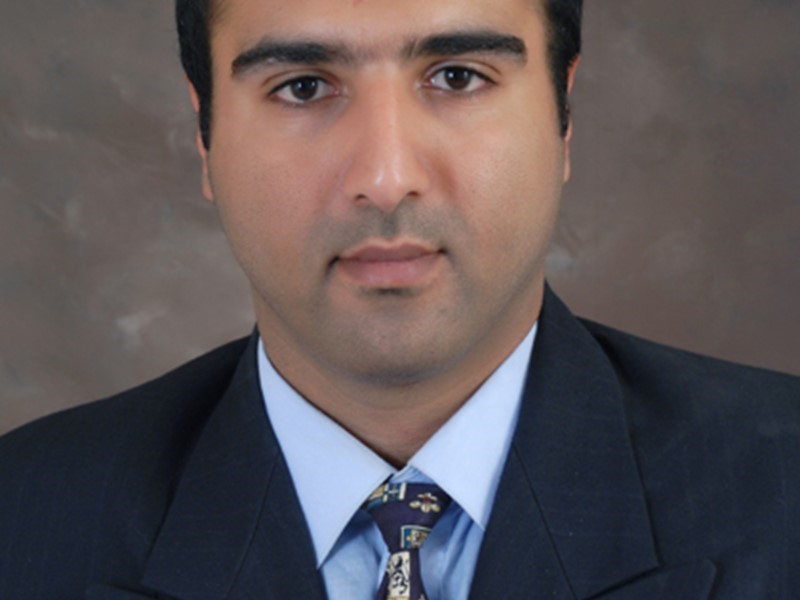 Majid Ali Balouch,
Pakistan
Since graduating from LSBF in 2011 former Master of Business Administration student, Majid Ali Balouch, has secured a role as Assistant Director ORIC with Sindh Madressatul Islam University. "To get myself polished and excel in my career, I went abroad for higher studies and ultimately chose LSBF due to its reputation and great marketing skills. During my time at LSBF, I learned a lot which eventually became the foundation of a different me for this world and my career." Majid is working hard to become as successful as he can, and believes his current role is setting him off along the right path. He also believes LSBF is a contributing factor to his success, so far. "Hard work, guidance and dedication are not an option, it is mandatory in today's competitive world. A good institution can provide many of these ingredients and, for this, I would recommend LSBF to everyone." Majid described living and studying in London as one of the most precious experiences of his life. "The multicultural environment and international exposure allowed me to expand my horizons."
More student testimonials

Anna Paterlini, Italy
Anna Paterlini trained as an archaeologist and was working full-time when she decided to make a career change.
Alina Novikova, Latvia
Alina graduated in 2011. As a result of the skills she acquired while studying at LSBF, she shortly afterwards secured an account manager role for strategic clients in the life sciences division at TransPerfect.
Robertus Dorpmans, Netherlands
"The modules were really interesting and very applicable to my work. I like the fact it was taught by professors who came from a business environment."
Juan Camilo, Colombia
Juan Camilo Gomez is a Colombian student currently studying MSc in Marketing at LSBF Manchester. Juan and his friend, Ahmad Nabil Hasemy, attended the fourth week of the E.L.I.T.E.S Management and Leadership programme at the prestigious Liverpool Football Club Academy in June, and we asked him all about the experience.