Business School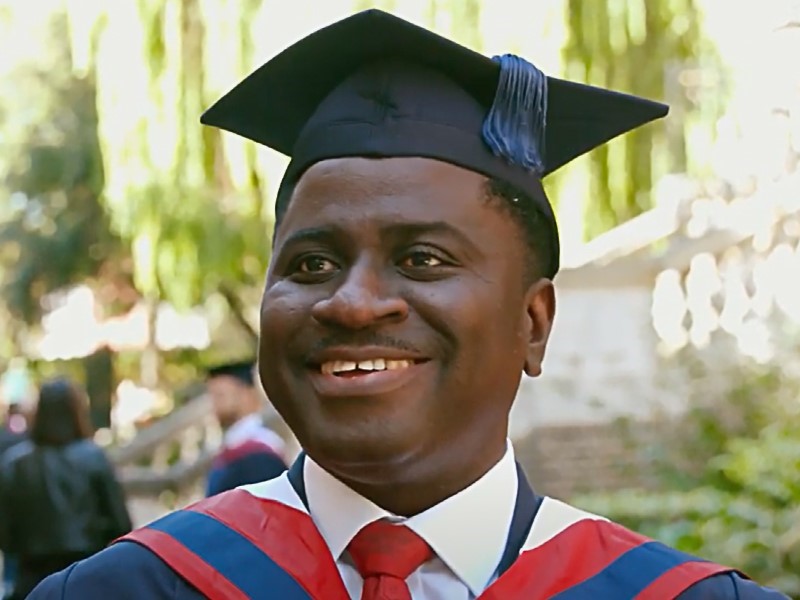 Joseph Ubong,
Nigeria
Joseph entered the course with a background in accounting, and says the skills and business training he received helped stabilise his career. "I grew more competent in the job, and it helped me become the "go-to" man in the department." Joseph enjoyed the flexibility of his programme, which provided him with a good work-life balance, and the ability to work at his own pace. "I could study on the road, I could study at home, I could study after work, I could study before work. For me, those are aspects you don't get on a strict, rigid on-campus programme." With the knowledge and skills he developed while studying this degree, Joseph says he hopes to go on to become the CEO of his own business. "I recommend London School of Business and Finance's online programmes because you don't have to leave your job to achieve your academic goals."
More student testimonials
Felipe Arana,
"I think it's the best thing I've done for my education."
Carolina Duran Silva, Mexico
Carolina Duran Silva is studying full-time for an MBA. She is still working on her dissertation, but has already started work as Finance Controller for Nestle's Nespresso brand in Mexico. She credits her LSBF experience with helping her develop the negotiation skills she uses daily in a global company.
Youssef El Shaikh, Egypt
Although Youssef is only expected to graduate in 2014, he's already a great example of a successful and hardworking student. Alongside his undergraduate course, he's also one of the vice-presidents at the LSBF Student Association, where he leads several projects, events and campaigns.
Maria Boukouraki, Greece
Maria Boukouraki graduated from LSBF in 2010 with a Masters in Business (MIB). Studying at LSBF gave her the flexibility to gain a degree from the FT ranked GGSB without having to leave her job in London.