Business School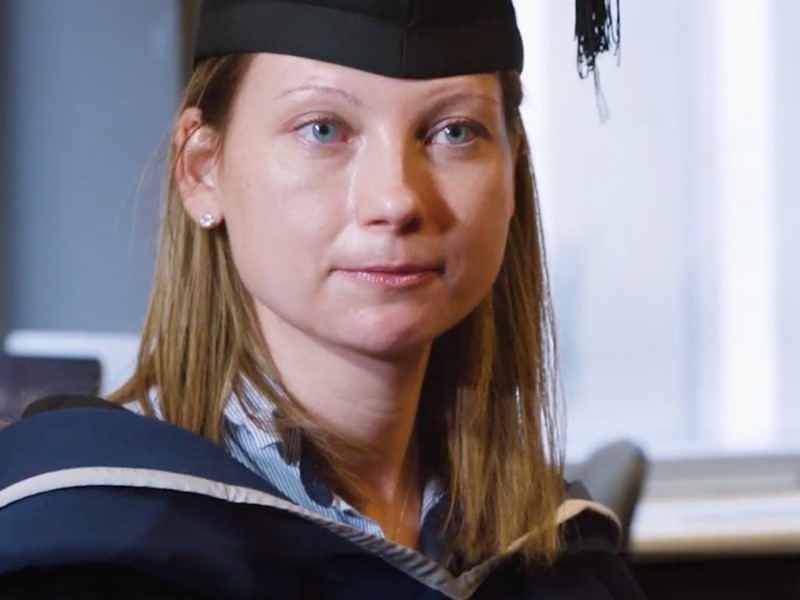 Jessica Black,
England
To balance a career and raising her 12-year-old son while gaining her degree, Jessica Black chose to study LSBF's online Global MBA programme. Hard work and dedication to her studies propelled Jessica to her current position as supplier relationship manager in a corporate bank. Jessica was drawn to the exciting and challenging nature of a finance career, and wanted to earn an MBA to achieve her career goals: "I really like the programme because I'm being pushed to my limits, and the challenges I face every day make me learn a lot." Ultimately, Jessica studied with LSBF because of the programme's affordable tuition fees, course content, and positive reputation. The flexibility of online study also fit into Jessica's busy schedule, meaning she could spend time with her son and stay in her job while earning her MBA. For Jessica, success means happiness—which she has found in her new finance career: "I chose to study with LSBF because it just seemed really perfect for me. Since graduating, I doubled my salary and I'm much happier in the position that I am in. I'm working for the industry I want to work with, so it changed my life for the better."
More student testimonials
Guy Anker, London
I felt energised after each session as it's really made me realise what is possible. I've already begun using the techniques I've learned
Ana Alvarado, Madrid
Ana Alvarado joined LSBF EE to scale up her marketing career and found the whole experience enriching. In her own words: "The material is great, the tutors are supportive and you get to learn the subject from a global perspective."

Laila Machado, Brazil
"After this course, I have the tools to better explain myself and to give the best arguments. I can contribute better to marketing plans or communication plans.''
Aung Soe, United Kingdom
"The best thing about the course was that it gave me easy access to study materials, which I could go through when it was convenient for me."