LSBF expands Executive Education portfolio with Leadership Development Programme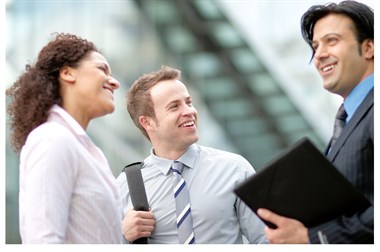 As part of its sustained efforts to shape the next generation of global business leaders, London School of Business and Finance (LSBF) is proud to launch a new executive programme aimed at helping ambitious professionals develop their own leadership skills. The Leadership Development Programme is an intensive, week-long course focusing on maximising participants' strengths as inspiring leaders.
Targeted at managers with at least three years of professional experience, the programme will cover two essential areas: leading and coaching. Delivered using practical and analytical techniques, the subjects will help participants find out more about their own leadership style, and how to use their skills to empower colleagues and inspire teams to achieve better results.
Dessy Ohanians, Managing Director for Corporate and Certificate Programmes at LSBF said: "Effective leadership is crucial to help organisations to achieve success and stability. Good leaders are more than just employees, they are assets."
"Our Leadership Development Programme is ideal for managers who are keen to learn more about how to motivate their teams to achieve more. The programme is intensive and ideal for ambitious candidates looking for a promotion or their next career move", she added.
Participants with a more flexible schedule can also opt for a longer programme: the Leadership Development Programme Plus, a two-week course offering an additional module on Effective Management Techniques. The course immerses students in a variety of different scenarios, exposing participants to different managerial tools. Participants will become familiar with the latest management concepts and strategies as well as traditional practices.
With two intakes a year in June and October, this programme will be delivered exclusively at LSBF's London campus.
Great Minds Series: a source of business leadership insights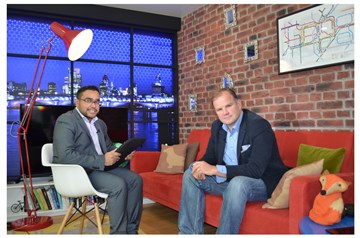 As well as offering programmes dedicated to fostering leadership skills, LSBF also endeavours to provide students with insight and inspiration through a number of innovative resources. One of these initiatives is the LSBF Great Minds Series; a collection of video interviews with leading business and political leaders promoting debate on education, employability, entrepreneurship and the economy.
The video series started in 2011 with a conversation with former British Prime Minister Tony Blair, followed by an interview with former Education Secretary Lord Kenneth Baker. In 2012, entrepreneur Sir Richard Branson, founder and chairman of the Virgin Group said that universities worldwide should become hubs to boost entrepreneurship and inspire self-starters to develop their own businesses. In 2014, LSBF spoke to Will Butler-Adams from Brompton Bicycle, Guy Hayward-Cole from Nomura Bank International, with former British Prime Minister Sir John Major, entrepreneur and investor Deborah Meaden, Google UK sales director Kevin Mathers and BBC Worldwide CEO Tim Davie.
Kicking off 2015, LSBF hosted interviews with Andrew Miller, CEO of Guardian Media Group; Jill McDonald, CEO of McDonald's UK; and Amy McPherson, CEO of Marriott Hotels Europe.
---
View other sections in Press & Media