Great Minds Series: Andrew Miller, CEO of Guardian Media Group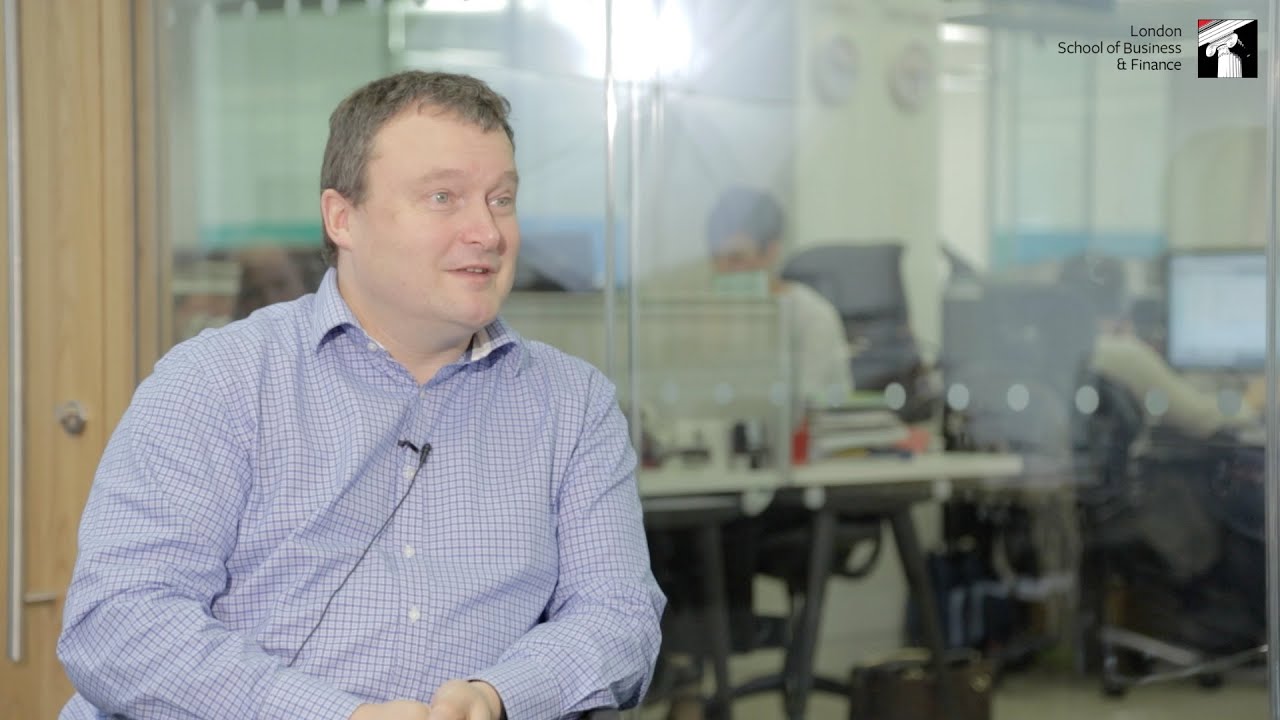 Authenticity is the essence of a great leader – that is the view of Andrew Miller, CEO of the Guardian Media Group (GMG), the latest guest to be interviewed by LSBF in its Great Minds series of videos. Mr Miller, who has been GMG's CEO for almost five years, disregarded the metaphorical idea that every great leader has a magic potion.
"Good leadership is very hard to define. The core essence of leadership in the current world is authenticity; loving the company you work for and enjoying the brand you're involved in," he told Ian Rogers, a lecturer at LSBF. "[It's about] having a passion for what you do and getting that across to other people through strategy. The essence of the leader having some magic potion that works isn't true", said Mr Miller, who recently announced that he will be leaving his role after a successful period in which the group expanded overseas and theguardian.com became the world's most read quality newspaper website.
Mr Miller was appointed CEO of GMG in July 2010. Along with editor-in-chief, Alan Rusbridger, he brought about the Guardian's transformation from a British print organisation to a multi-media platform, with large proportions of its audience accessing content using the internet, mobile devices, and social media.
 One of the key challenges to have faced the Guardian in recent years has been the entire change in the way news is distributed. "Before, the owners of news had the whole distribution channel, owning your own printing presses. The reality now is that most news is consumed through digital channels and the control of those channels is no longer with the proprietors of the news businesses."
Mr Miller explained how this challenge also became an opportunity. GMG now has 140 million browsers worldwide, every month, and has operations outside of the UK, in North America and Australia. Mr Miller wholly supports the recruitment of international talent, deeming it "fantastic and essential".
He said: "I think the ability for an organisation to keep getting fresh ideas and fresh thinking makes it a very exciting place to work. How do we make sure we keep the essence of what we're about, in new countries like America and Australia? One of the best ways is to have a good breadth of diverse individuals working in the UK and abroad."
When asked about graduate opportunities with GMG Mr Miller emphasised the importance of a company creating a good balance between hiring new talent and experienced individuals. He said: "We make sure we've got the best talent, and that people are happy and can cope with the ambiguity and change that we're going through."
Mr Miller also recalled a time where a single graduate position in finance received some 400 applicants, while only 10 applicants applied for 14 available graduate-level engineering positions. Mr Miller took the time to give some advice to LSBF graduates hoping to enter the world of media.
"The main thing would be, have a genuine interest in the media. If you're interested in journalism, write blogs about it; [if you're interested in] multimedia technology, make sure you play with the video technology that's so cheap and accessible right now. Deep enjoyment of the core subject and the technology disruption that's going on [is important]."
LSBF Great Minds Series
LSBF Great Minds Series is a collection of video interviews with leading business and political leaders aimed at inspiring students and promoting debate on education, employability, entrepreneurship, and the economy.
The videos are aimed at inspiring students and promoting debate on education, employability, entrepreneurship, and the economy.
The video series started in 2011 with a conversation with former British Prime Minister Tony Blair, followed by an interview with former Education Secretary Lord Kenneth Baker. In 2012, entrepreneur Sir Richard Branson, founder and chairman of the Virgin Group said that universities worldwide should become hubs to boost entrepreneurship and inspire self-starters to develop their own businesses. In 2014, LSBF spoke to Will Butler-Adams from Brompton Bicycle, Guy Hayward-Cole from Nomura Bank International, with former British Prime Minister Sir John Major, entrepreneur and investor Deborah Meaden, Google UK sales director Kevin Mathers and BBC Worldwide CEO Tim Davie.
---
View other sections in Press & Media