Great Minds Series: LSBF interviews Will Butler-Adams from Brompton Bicycle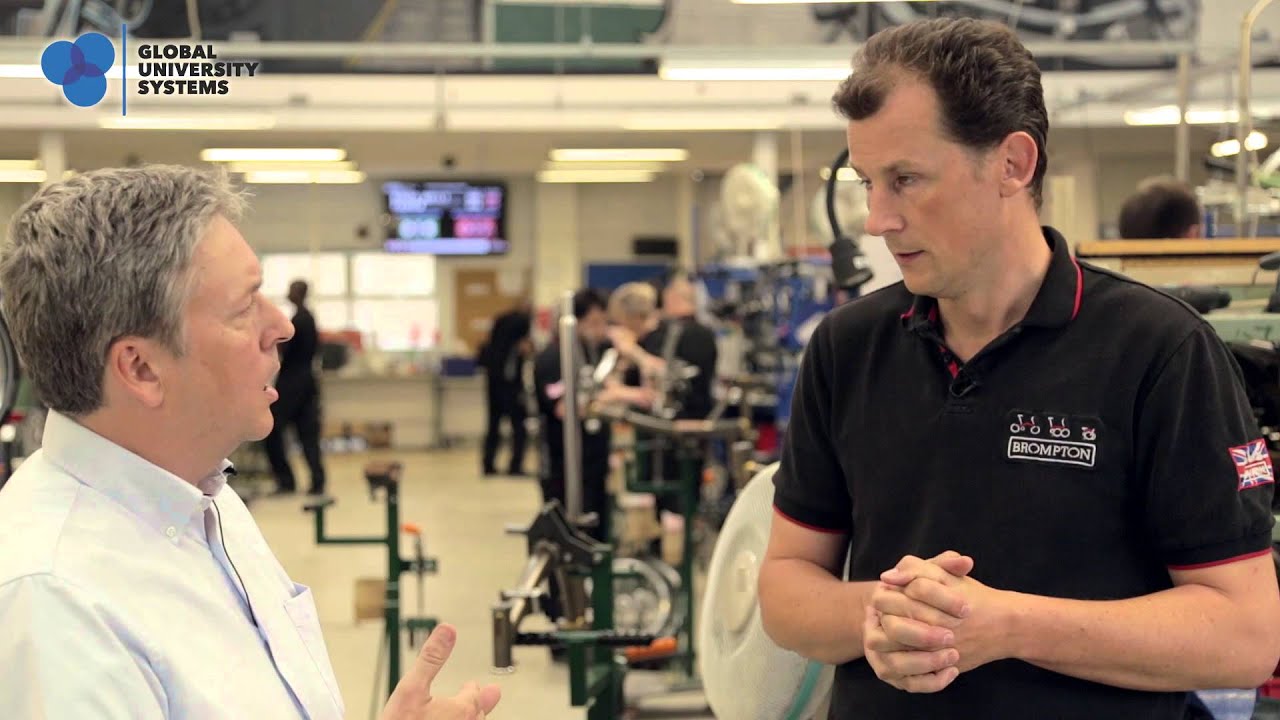 Visibility is the most essential element of a successful business. This is the mantra of Will Butler-Adams, the managing director of Brompton Bicycle, the world-famous British folding bike-maker. According to him, profit, revenue and other variables play an important role, but "what you need in order to run a business is visibility".
"Do you understand what is going on and are you in control? If so, then you have a solid business. If you decide that you're going to do some significant investing, increase your overhead, invest more in capex [capital expenditure], increase your depreciation, then your profits are going to go down. But if you decide that's what you want to do and it's all controlled, then you can relax. What is seriously bad news is when you are not in control", said Mr Butler-Adams in an interview for the London School of Business and Finance's Great Minds video series. The talk was led by Rob Sowerby, lecturer and director of professional courses at LSBF and a huge fan of the Brompton bicycle himself.
An extremely successful business and a prominent example of the new generation of UK manufacturers, Brompton has gained worldwide acclaim due to the quality, resistance and flexibility of its bicycles.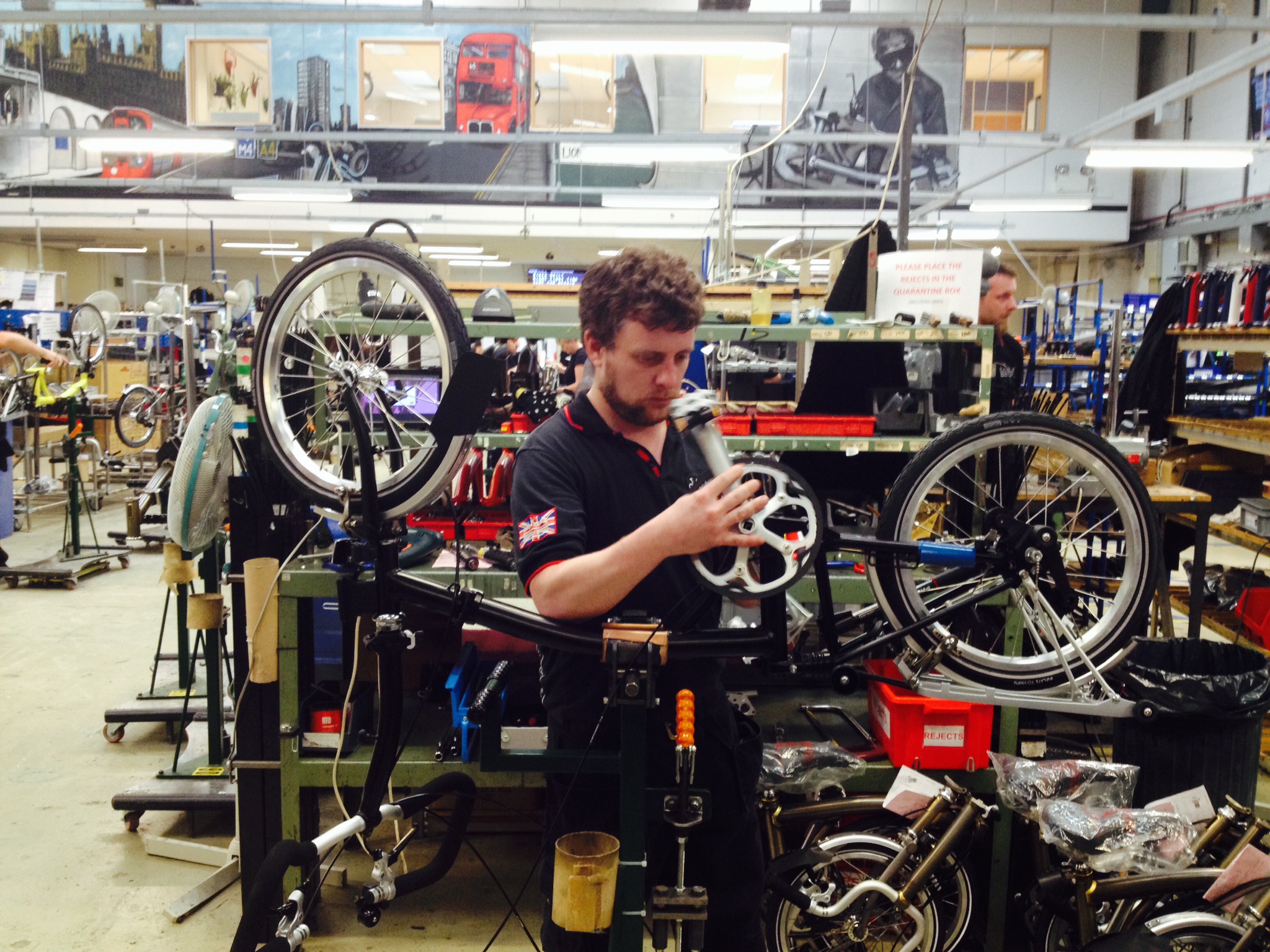 "We've always been obsessed with quality. Quality not just in the product, but in how we make the product, in how we teach our staff, in how we look after the cleanliness. If you focus on that, you will reduce waste, you reduce rework, and you reduce not knowing where things are. And all of that means that you end up offering better value to the customer".
"We are actually not interested in profits. We are interested in seeing people riding more bikes around the world. But if we don't have the profit, we won't be able to fulfil our dream. So [profit] is part of the necessary output to allow us to fulfil our potential", he added.
With a bustling factory occupying 22,000 ft2in West London, Brompton is one of only two major frame manufacturers still based in the UK. From the implementation of new metal-joining techniques to the adoption of an exceptionally environment-friendly approach to manufacturing, the company has been a pioneer on several fronts and has built an internationally respected brand. The firm also invests in talent, which, in Mr Butler-Adams's opinion, is crucial for the success of any business: "All I've done is recognising what I don't know. I found people that have the knowledge and the skills that I don't have. If you accept that you don't know something and you bring someone in who does know, you clearly can't tell them what to do. Your job is to give them the means to do what they know they can do."
According to him, having fully trained and qualified personnel is not just essential in the manufacturing line, but also fundamental across all departments. In his finance team, for instance, he says that having chartered and fully qualified professionals is a must when it comes to keeping business on track: "You must have that robust rigour and that embedded culture within your finance team. No question about it. That's actually your insurance policy."
As a seasoned businessmen in charge of a product sold in 42 markets, he understands that circumstances may change when you are running a business. He says that if your model reflects your business and realistic assumptions, then you have the ability to adjust and adapt. "If you have good control over how the business is run, then you can model the business and you can predict your EBIT (earnings before interest and taxes). Business isn't predictable. You have to be able to adjust. But if you are not measuring what's going on accurately you will be all over the shop, you will start guessing – and that's very dangerous", he added.
To him, it is important that everyone in the company understands the fundamentals on how the business works: "If everybody understands it, they can contribute. The team has to live and breathe the business. If you don't have that, you're lost."
Great Minds Series
Will Butler-Adam's interview is the sixth video in LSBF's Great Minds Series. The video series started in 2011 with a conversation with former British Prime Minister Tony Blair, followed by an interview with former Education Secretary Lord Kenneth Baker. In 2012, entrepreneur Sir Richard Branson, founder and chairman of the Virgin Group, was interviewed by LSBF and said that universities worldwide should become hubs to boost entrepreneurship and inspire self-starters to develop their own businesses. Earlier this year, LSBF spoke to Guy Hayward-Cole from Nomura Bank International about the investment banking sector and with former British Prime Minister Sir John Major.
The videos are aimed at inspiring students and promoting debate on education, employability, entrepreneurship and the economy. Amongst the business leaders that have already confirmed participation for the new the academic year are Matt Brittin, CEO at Google UK; John King, CEO at House of Fraser; Tim Davie, CEO at BBC Worldwide; Jill McDonald, CEO at McDonald's Europe; Amy McPherson, CEO at Marriot Hotels, and Andrew Miller, CEO at Guardian Media Group.
The new videos will be released over the coming months on LSBF's website, and social media profiles.
---
View other sections in Press & Media