Great Minds Series: LSBF interviews Amy McPherson, CEO of Marriott Hotels Europe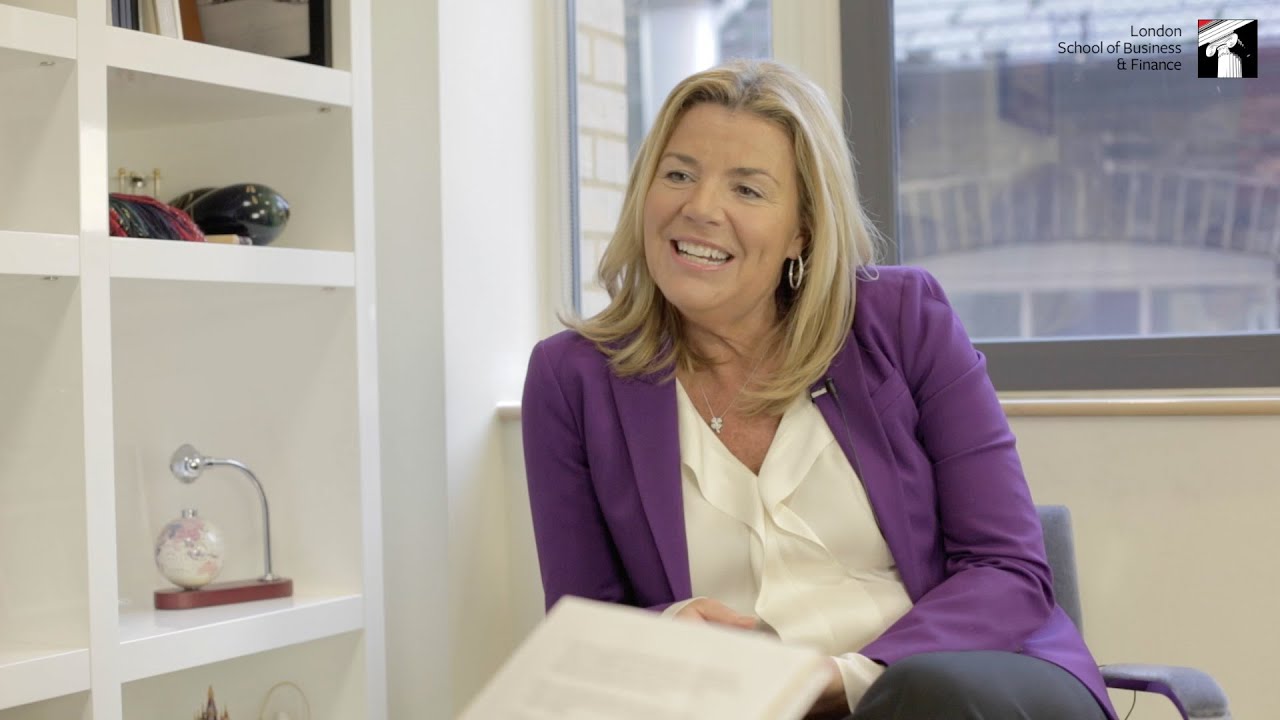 Great business leaders know how to surround themselves with good people – that is the secret to a successful career in business according to Amy McPherson, the CEO of Marriott Hotels Europe. Having been recently interviewed for LSBF's Great Minds Series, Ms McPherson spoke about the importance of soft skills to shape the careers of better, more effective leaders: 
"I think most people would say I'm a change agent. I love a challenge", she told Nadim Choudhury, Head of Careers and Employability at LSBF. In terms of potential leaders, Ms McPherson said she looks for "really smart people that aren't like me, that bring something different to the table," adding: "Any success I've had is because I've surrounded myself with the best people."
Ms McPherson then went on to identify these skills and qualities as effective verbal and written communication and the ability to influence collaborations. She stressed the importance of having high emotional intelligence when working with people from many different cultures, adding: "I think higher education can focus on those things that make you so much more effective, a person that someone gravitates to and wants to work with."
Having joined Marriott in 1986, she holds her current position since 2010. Her role brings with it the responsibility for the performance and growth of the Marriott brand across Europe. In November 2005 she was named one of the top "Women Who Mean Business" by the Washington Business Journal.
Ms McPherson told LSBF of the Marriott brand starting the first in-flight catering business, eventually expanding to hotels in 1957. Marriott now consists of over 4,000 hotels in 78 different countries, as well as 18 core, luxury and lifestyle brands.
Innovation plays a vital role in the success of the Marriott brand, with a strong focus on technology and development which is difficult to replicate. Ms McPherson placed emphasis on innovation that will gain Marriott a competitive advantage: "We've spent a lot of time on innovation related to our business model, coming up with a global portfolio of brands, multiple price points and impacting different consumer segments that are attracted to different things in a hotel, product and service."
Ms McPherson also took time to discuss the key challenges facing the global hospitality sector. Speaking of the digital revolution, she said: "We have to do things like mobile check-in and change the way we engage with [consumers]. We have to do things like changing the way we get feedback and having more interactive dialogue with our consumers."
Another challenge affecting the hospitality sector, according to Ms McPherson, is the geopolitical environment. She spoke of how conflict can have a negative effect on the industry. "We're constantly monitoring the economic and the political environment to make sure that we're responding appropriately to threats," she explained.
Finally, Ms McPherson offered some advice to those wanting to go into the hospitality industry. She said: "Liking people is pretty fundamental and [you should] also understand technology very well because it's shaping how this business evolves and how we engage our customers. People never really understand what the hospitality business is until they get into it and then they never leave because it is probably the most interesting and complex industry you'll ever be in. It exposes you to the world. If you want to be in hospitality you have to love travel and want to experience the world in completely different ways."
LSBF Great Minds Series
LSBF Great Minds Series is a collection of video interviews with leading business and political leaders aimed at inspiring students and promoting debate on education, employability, entrepreneurship, and the economy.
The video series started in 2011 with a conversation with former British Prime Minister Tony Blair, followed by an interview with former Education Secretary Lord Kenneth Baker. In 2012, entrepreneur Sir Richard Branson, founder and chairman of the Virgin Group said that universities worldwide should become hubs to boost entrepreneurship and inspire self-starters to develop their own businesses. In 2014, LSBF spoke to Will Butler-Adams from Brompton Bicycle, Guy Hayward-Cole from Nomura Bank International, with former British Prime Minister Sir John Major, entrepreneur and investor Deborah Meaden, Google UK sales director Kevin Mathers and BBC Worldwide CEO Tim Davie.
---
View other sections in Press & Media