Business School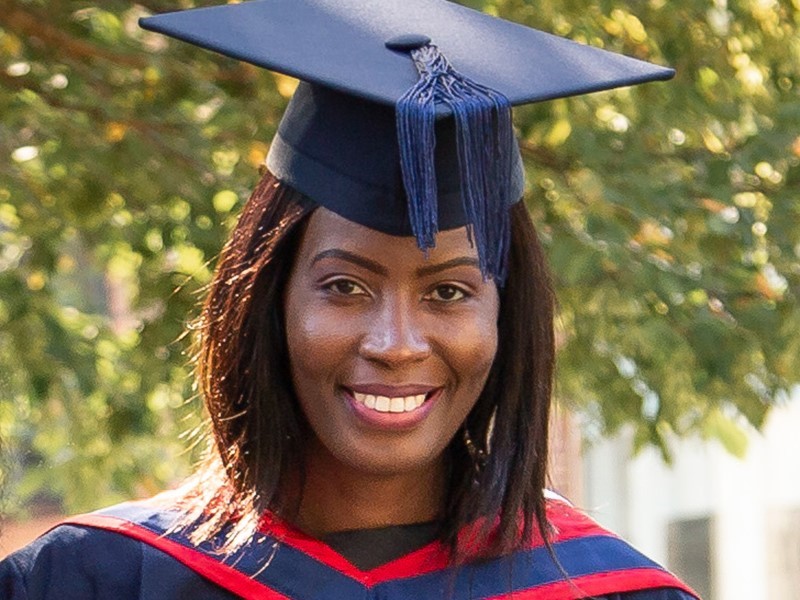 Maryanyane Makhondo,
Botswana
The Master in Finance and Investments online programme met all her criteria, and even exceeded her expectations. Maryanyane was working as a financial controller while studying her online master's degree. This course provided resources, up-to-date information, and career-focused skills that she could apply to many areas of her position. The online learning experience allowed Maryanyane to create her own study schedule, and even complete her assignments over the weekends. The years of dedication and work were all worth it to earn her degree. Upon graduating from her programme, surrounded by loved ones, Maryanyane had this to say about finishing the programme: "It's happiness, it's achievement, it's hard work, and realising what I've done over the years, and getting tangible results." As for the future of Maryanyane's career, she believes this degree will open doors to exciting new professional possibilities. "I'm already a manager, and I think it just increased opportunities for me in the management role."
More student testimonials
Felipe Arana,
"I think it's the best thing I've done for my education."
Asya Manova, Bulgaria
Asya Manova graduated from LSBF in 2013. She combined her MSc Finance and Accounting with a part-time internship at Fidelity Worldwide Investment, subsequently being rewarded with a full-time position.
Giorgi Bokuchava, Georgia
Georgian student Giorgi Bokuchava has a great example of a high-flying career. After coming to London to study a GGSB MBA at LSBF, he saw his professional development reach an international level.
Katharina Bojar, Germany
Katharina awaits the results of her dissertation after having achieved a distinction in the taught part of the programme and is currently undertaking an internship in a legal practice Dr. Frühbeck Abogados in Germany. She is aiming for an international legal career.