LSBF shortlisted in four categories at PQ Awards 2020

London, 3 February 2020 – London School of Business and Finance (LSBF) is delighted to announce that it has been nominated for four PQ Awards.
The awards, created by leading industry publication PQ Magazine, recognise excellence in training solutions and teaching methods for accountancy. LSBF has become a regular fixture of the awards which are effectively a seal of quality in the sector.
LSBF has been offering online and on-campus programmes leading to ACCA and AAT professional qualifications since 2003. Over the years, it has received multiple nominations and secured numerous wins in key categories at the PQ Awards.
Rob Sowerby, Director of Professional Courses at LSBF, said: "We are delighted to have been recognised once again by PQ Magazine, who has shortlisted LSBF for four awards. We have been successful in winning since 2007, and we hope to continue the tradition as a means to confirm we are on the right path to innovate education in accountancy."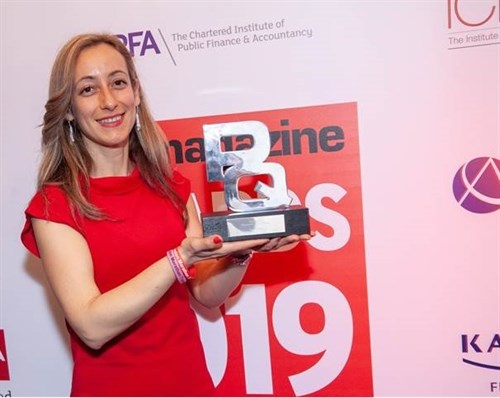 This year, LSBF has been shortlisted in the following categories:
'Tutor of the year: private sector,' Regwana Uddin
'PQ of the year,' Theano Stamou
'Best use of social media,' for LSBF TV
 'Online college of the year'
The scope of the nominations matches LSBF's commitment to providing quality education and relying on innovation to secure its students' future. Regwana Uddin is shortlisted as tutor of the year, a fully deserved accolade for one of LSBF's most dedicated tutors; while Theano Stamou's nomination for the PQ student award reflects her astonishing academic record.
Further nominations for 'Online College of the Year' and 'Best use of Social Media', with the innovative LSBF TV, strongly positions LSBF as an institution focused on applying the latest technology to make education more accessible and effective.
"Every year it becomes more difficult to be shortlisted and to win, given the ever-increasing number of nominations and level of competition. It is always an honour to be considered and we are confident our efforts will lead us and our students to succeed," added Mr Sowerby.
The PQ Awards ceremony will be held at Café de Paris in London on Wednesday 26 February.
In the picture Brigita Petrova, LSBF's winner of "Lecturer of the Year" award 2019. Photo credit to PQ Magazine
---
View other sections in Press & Media