LSBF Careers Workshops: Promoting Entrepreneurship and Business Thinking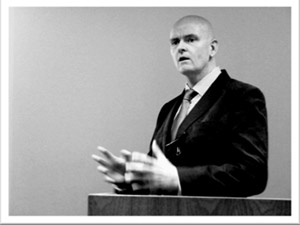 Passion and a strong understanding of your industry are the key to success in the world of business. This is the philosophy of entrepreneur Kevin Byrne, Founder and Managing Director of leading internet company CheckaTrade.com. He was a guest speaker in the first event of this year's career development workshops series, hosted at LSBF's London campus.
"Many new entrepreneurs create start-ups only with their hearts and not with their heads. It is important to develop yourself as an individual because your company will only be as big as you are and will reflect the way you think", explained Mr Byrne.
As an award-winning entrepreneur, Mr Byrne shared his expertise in leadership and management with an audience of over 120 students. By learning about CheckaTrade.com, which has a turnover of over £6.8 million, students had the chance to share insights on how to think in an innovative way, overtake challenges and use technology to support the business.
Mr Byrne also commented on how important it is for students to apply the skills and knowledge they acquire at LSBF to help them build a career they are passionate about: "You may have passion, but in order to be successful, it is equally important to understand the marketplace you are entering into and develop yourself as an individual."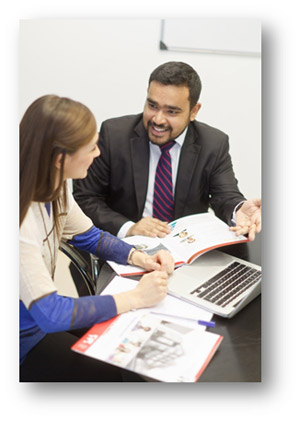 Excellence in Career development
Committed to professional development across several industries, LSBF's Career and Employability Services department provides students with a combination of events, masterclasses and workshops that reflect the business world. It provides inspiration, insight and different points of view on subjects relevant to students' careers.
Through the workshops, students have the chance to get work-ready whilst honing the skills needed to stand out in the marketplace. A number of other events are scheduled for the upcoming months, helping students to link what they learn in the classroom and what is expected from them out in the real world.
"It is important for students to meet inspiring entrepreneurs such as Kevin and learn about their personal experiences. Our events also give students the opportunity to network, not only with the speaker but with LSBF students with similar interests", said Nadim Choudhury, Head of LSBF Career Services.
To learn more about LSBF's Careers and Employability Services and to keep up-to-date with upcoming workshops and speaker events, visit: www.lsbf.org.uk/careers
---
View other sections in Press & Media