LSBF Launches Global Executive Development Series Worldwide
LSBF is proud to unveil the Global Executive Development Series, an exclusive range of programmes designed to be delivered around the world. As part of its sustained effort to expand access to global education worldwide, the series will be launched in some of the most important cities of Czech Republic, Romania and Nigeria this summer.
Kicking off the series, a four-day miniMBA programme will take place in Prague and Bucharest on 19th-22nd September and 24th-27th October respectively. The course will be led by Dr Tim O'Connor, who will share his experience gathered over 30 years to develop delegates' insights into leadership and general management skills. Topics to be covered include: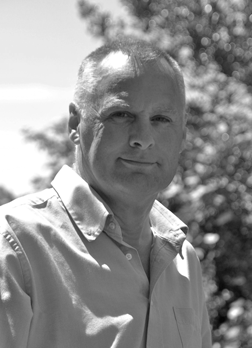 Dr Tim O'Connor will be leading the programme in Prague and Bucharest
The challenge of self-management;
Successfully managing other individuals;
Leading high performance teams;
The fundamentals of finance and budgeting;
Guiding growth through effective business strategy;
Inspiring and managing change.
Later this summer, a five-day miniMBA programme will take place in Nigeria, visiting the cities of Lagos and Port Harcourt. The programme will cover key strategy and leadership issues with a focus on the oil, gas, energy and mining industries, which are exponentially growing sectors in the country. The first four days will allow students to optimise their expertise and gain practical skills via the combination of lectures, presentations, workshops, role playing and sector specific case studies.
In line with LSBF's ethos of providing multiple opportunities for students to network and develop links within their chosen industries, the programme will conclude with a leadership conference and networking event with industry leaders on day five. Expected to be one of the programme's highlights, the conference can also be attended as a standalone event.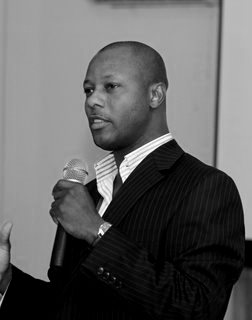 Dr Ade Adeagbo will lead the programme in Port Harcourt
Dr Tim O'Connor will bring his experience in higher education to spearhead the programme in Lagos while Dr Ade Adeagbo will lead in Port Harcourt. Dr Ade Adeagbo has experience across both Europe and Africa and has been involved in working alongside professionals from a wide range of different sectors.
Professor Maurits van Rooijen, Chief Executive at LSBF, commented: "This series of events is a great opportunity to give students across the globe the chance to be immersed into the world of business. Bringing together a host of industry leaders and aspiring business leaders allows for a wealth of knowledge to be shared and gained in a mutually benefitting environment."
If you are interested in being a part of our global executive development series or want to find out more information, click here for more info.
---
View other sections in Press & Media