LSBF Launches New Benefits Programme with Motivational Event
London School of Business and Finance (LSBF) and the LSBF Student Association are pleased to announce the launch of its official benefits programme, LSBF Student Offers – an initiative designed to further enhance students' experience at LSBF by introducing them to a range of exclusive offers.
Students will have the opportunity to enjoy discounts in accommodation, entertainment, travel, electronics, fashion, fitness, insurance and mobile & broadband, provided by partners such as Samsung, Pizza Hut, Lycamobile and Virgin Media. Whether it's a discount on the latest iPhone or 2 for 1 theatre tickets, there's something for everyone with the programme set to grow in future months.
Suzanne Molloy, Loyalty and Partnerships Manager at LSBF, commented: "The LSBF Student Association is committed to engaging students and maximising their experience at LSBF to the fullest. As the world's business school, LSBF has students from over 150 countries around the world, and one of their initial interests before moving to London is securing cost-effective accommodation in the city, which is what influenced our choice to include accommodation as one of our categories.
"All offers have been carefully selected and are deemed as essential for enhancing the student experience. Once this programme is in place, we also aim to roll it out to our partner colleges."
Asmat Ullah, LSBF Student Association President, added: "As a student, the new benefits programme is very exciting and beneficial, as it offers several discounts and vouchers from popular brands. London can be an expensive place to live, so this type of scheme is crucial to allow us students to make the most of our time whilst in the city."
Launch Event for LSBF Students, 14th August
To kick-off the programme, all students are invited to the launch party at 17:30 on Wednesday, 14th August, Room 103 - New Court Campus for the chance to win a selection of prizes.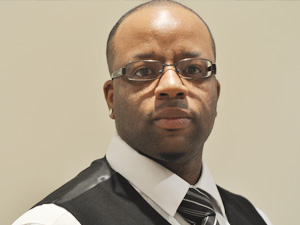 Motivational speaker Dean Williams will deliver a keynote speech to inspire students.
The launch will be attended by motivational speaker Dean Williams, who will deliver a keynote speech to LSBF students. Born in hackney and faced with many challenges, such as Dyslexia, it was Mr Williams's strong sense of conviction and belief that kept him firmly on the road to success. Now armed with a PHD and his own business, Exclusive Visions, Mr Williams is passionate about helping others realise their purpose in life.
LSBF students can register to attend the launch by emailing studentassociation@LSBF.org.uk. Students can view all current offers by visiting the Student Offers website with their myLSBF login details.
---
View other sections in Press & Media