LSBF & InterActive launch 3rd Generation of Online ACCA Programmes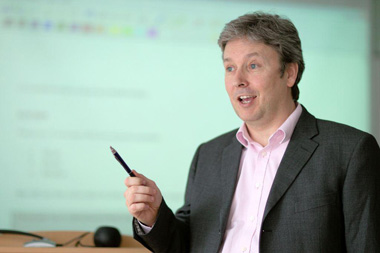 Rob Sowerby, Director of Professional Courses and Award-Winning ACCA Tutor
London School of Business and Finance (LSBF) and InterActive are proud to launch the third generation of its online ACCA programmes. The courses, delivered via the award-winning e-learning platform created by InterActive, were reformulated to reflect the latest trends and meet the feedback provided by over 12,000 students worldwide.
Aiming to increase flexibility, student support, interaction and value for money, both the ACCA Tuition and the ACCA Revision packages have been improved with an increased number of live sessions, personalised tutor support, expert guidance and online coaching. Each package is complemented with a broad collection of pre-recorded HD video lectures, study and self-assessment materials.
Rob Sowerby, Director of Professional Courses at LSBF, commented: "We were the first to offer an online ACCA tuition product. This is the third generation of our online product and benefits reflecting the feedback gained from our many thousands of satisfied students. The new product is designed to focus on two key issues. Firstly we have greatly improved the level of interaction between student and tutor. Secondly we have developed a clear study path that maximises the chances of exam success."
ACCA Tuition
InterActive's award-winning ACCA Tuition has been reformulated to become a comprehensive package including all the elements students need throughout their ACCA preparation. Students will receive truly interactive tuition through which the ACCA syllabus will be taught through live-streamed online lectures, HD video lectures, coursework, and homework. Students also receive electronic and hard copies of the materials as well as expert personalised tutor support.
ACCA Revision
InterActive's traditional ACCA Revision are exam-focused packaged with everything students need in order to fine-tune their knowledge, revise key materials and get valuable tips on how to pass the exam. Students have access to a serious of intense live revision sessions and HD quality lectures led by LSBF award winning tutors as well as self-assessment options, mock exams and class notes.
"Students will receive all the benefits of a class-based course without the need to travel to class. They can contact and interact with our highly-experienced tutors in the same manner as being in class. The structured tuition and revision courses are backed up by targeted notes and practice questions to ensure that students are fully prepared for their exams", concluded Rob Sowerby.
Learn more about ACCA.
---
View other sections in Press & Media