#StartupSpotlight: Affordable private healthcare for all in the heart of London

In this week's StartUp Spotlight, we speak with Alya Marquardt, MD of Harley Street Health Centre group, which provides affordable private medical service with all tests and examinations done onsite for the patients' convenience.
Elevator Pitch:
Harley Street Health Centre provides affordable private healthcare including immediate access to experienced GP and medical testing as well as a range of corporate services.
Why Harley Street Health Centre?
We are one of the last standing independent private providers and have been growing while competitors have been downsizing and merging with larger providers.  We launched in the midst of the recession – the company has grown three-fold since 2011 and is firmly in the black.
Many would see our relative size as a disadvantage but our independence and flexibility has been a key differentiator and has worked firmly in our favour.  In fact it is these features that often cited by corporate clients when moving their business away from larger providers.
We are also giving back. We have launched a community foundation providing free counselling services and pro bono healthcare to vulnerable people.  We also have tie-ups with HIV and cervical cancer charities.
How did it all begin?
Dr Enam Abood had an existing practice at our current Harley Street location where she had worked alone with her secretary since 1998. By 2009, when we first met, she was struggling to meet demand. I had just left my city position specialising in start-ups and stock exchange listings of international companies and had gone out on my own providing consultancy.  At the time, I was finalising a few major projects for clients and was looking at new opportunities. I had capital and experience in launching new businesses. I sat down following our initial meeting and did the sums – this was something I needed to be part of and if it went as I planned, it would far exceed the success of my consultancy business.
Dr Abood was keen to see how we could work together and was open to ideas and input.  My plan was to launch affordable private clinics that could deliver convenience and excellence in care to a broad range of the general public.  The idea was to move away from the exclusivity of Harley Street and private practice and create services that were accessible to many.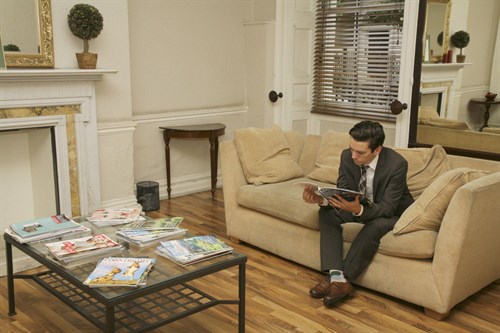 We began a phased plan of growth initially in Harley Street before launching our City of London branch in the shadow of the "Gherkin" tower.  As we were in the midst of the downturn, I had the opportunity to negotiate favourable lease conditions and rent holidays while we went through a refit of the premises.
Utilising online marketing and developing a corporate contract portfolio, the company has exceeded its business goals, employs 10 support staff and 11 medical colleagues and recently launched a foundation to give back to local communities.
And the financing?
I applied for a business loan to support the launch of the City clinic based on the performance of the Harley Street business and a solid business plan.
What's next for the Harley Street Health Centre?
The next step will be to find ways to increase capacity within current locations, by extending hours and acquiring more space.  I prefer to do fewer things very well so a big rollout isn't on the agenda. I believe that the main reason several of our competitors had to downsize or liquidate was because of expansion strategies that were too aggressive, compromising on quality.
As an SME entrepreneur, my priority is being able to keep an eye on everything we do and that requires appropriate scale. My business priority is sustainability and creating maximum revenue within our current set ups before thinking about further expansion.  Our business has done well because we have kept things personal and are able to deliver on our promises.
We opened a new branch in the middle of the recession, creating jobs and providing an important service to local businesses which in turn boosted their productivity. The knock-on effects of our work are satisfying to see.  My goal is to remain independent – small and mighty – led by principles of quality, ethical practice and investment in people.
StartUp Spotlight is a weekly column where LSBF speaks with the leaders of young start-ups and businesses with a view to inspiring a new generation of entrepreneurs. If you'd like your company to be featured here, contact us via blog@lsbf.org.uk
---
Other Opinions and Features
Accounting has always been a field that's associated with piles of paperwork, spreadsheet and staggering numbers. Using computers to carry…
The CFO role is often thought of as being largely preoccupied with numbers and data, but in the last few…
Wondering what accountancy is really like as a career? Many people think that being an accountant is just number crunching…