5 Tips to Succeed in Investment Banking and M&A

Investment banking and mergers and acquisitions (M&A) are not the easiest of sectors to succeed in, but commitment and commercial awareness will stand you in good stead.
Whenever they hear about investment banking and mergers and acquisitions (M&A), the first thing most people think about is the fabled high level of reward. But to draw such a large salary and earn considerable bonuses, you'll have to put in plenty of hard work to progress your career.
Breaking into this competitive job market is one thing, but how do you advance once you're there? In short, you'll have to consistently produce excellent work that will play an important role in the success of the deals you work on. Here are a few of the most important things to bear in mind when you opt for such a career.
1. Choose the right company
If you enter as an analyst, the role is likely to be similar regardless of your employer. But the structure of some organisations is very different to others. Working for a so-called "bulge-bracket" bank, there may be a more hierarchical structure which would allow you to move up quickly.
On the other hand, a boutique firm may have a flatter structure. This means that even though there aren't as many vice-presidents and other senior figures, you might start to take on more senior responsibilities sooner.
2. Build your stamina
This is one of those industries where a "flexible approach" to your working hours is vital. Very long days are standard, especially at the more junior levels where most of the number-crunching and day-to-day analysis work is carried out.
To avoid burning out, it's important that you learn to take care of yourself so that you can manage your demanding workload. That means eating healthily and making time for regular exercise, as well as forcing yourself to take the occasional break.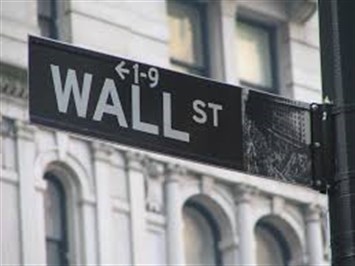 3. Follow current affairs
Investments and M&A deals can be affected by any number of variables. Keeping track of as many of them as possible is an important aspect of "commercial awareness" – understanding how the market works so you can control those variables. It will also help you come across better when talking to senior colleagues and clients, a skill which will become more important as you progress.
4. Build relationships
The more advanced the role, the more client interaction you're expected to have. So it's important to demonstrate that you can establish and then cultivate relationships with a wide range of different stakeholders. Start with your colleagues. Once you reach associate level and start spending more time liaising with clients, you'll be able to show that you're ready for the top jobs.
5. Pay attention to detail
Nothing holds you back in this sector like silly mistakes. Everything you produce will have to be double and triple-checked for errors, and preferably seen by more than one pair of eyes. If the wrong figures are sent to a client it can be disastrous.
Avoiding errors is one thing, but your keen eye for detail is a key way you can add value to the company and prove your worth. Always look for extra potential in every deal. If you spot the potential for a client to make changes that will save them thousands, point them out.
LSBF's Online MA in Finance and Investment (Investment Banking and Capital Markets) and Mergers, Acquisitions and Private Equity are designed to help finance professionals excel in corporate analyses and associate roles.
---
Other Opinions and Features
Accounting has always been a field that's associated with piles of paperwork, spreadsheet and staggering numbers. Using computers to carry…
The CFO role is often thought of as being largely preoccupied with numbers and data, but in the last few…
Wondering what accountancy is really like as a career? Many people think that being an accountant is just number crunching…