LSBF in Singapore launches MBA with Concordia University Chicago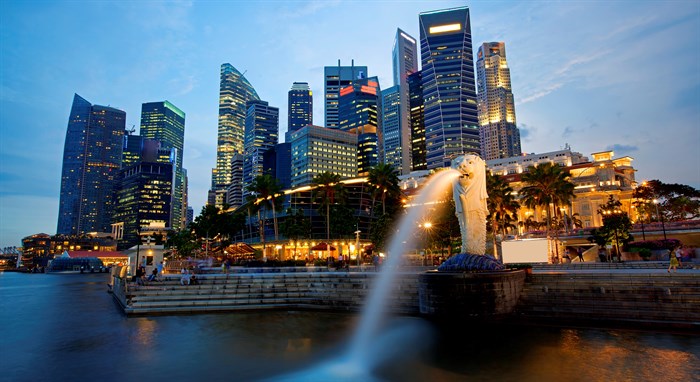 Singapore, 18 June 2015 – London School of Business and Finance (LSBF) in Singapore is proud to announce the launch of its first MBA programme, which will be delivered at the LSBF campus in an exclusive partnership with the US-based Concordia University Chicago from October 2015. Available to full-time applicants, the course offers students the opportunity to acquire an American MBA at one of Asia's most important business and financial hubs.
Grounded in an ethical context, the course offers students a foundation in core disciplines such as marketing, economics, statistics, and accounting. Students leave the programme as well-rounded professionals who are ready to address critical issues in today's changing, complex business climate.  Targeted at graduates and young professionals looking to further their business and management skills, the MBA prepares participants to take on leadership roles across a range of disciplines including management, marketing, finance and economics.
Covering 14 different modules – ranging from marketing and operations to corporate finance and statistics –, the CUC MBA has a total of 318 contact hours in which participants will be able to learn from seasoned experts with vast experience both in the corporate and academic worlds.
"Singapore is consistently ranked as one of the top cities to live, work and study, with excellent infrastructure and fantastic career opportunities. This programme brings the dream of holding an American MBA within the reach of students and professionals living and working in Asia", said RathaKrishnan Govind, Managing Director of LSBF in Singapore. "We're very happy to be working with Concordia University Chicago to deliver this exclusive programme in our campus".
Developed with flexibility in mind, the programme also offers flexible assessments, guided study plans and multiple intakes a year. "The idea was to offer a programme that works for our students and fits around their lives", added Mr Govind.
The programme costs S$23,000. In order to be considered for the course applicants must be at least 20 years old, hold a bachelor's degree from a recognised university and meet the minimum English language entry requirements.
For more details about the course, visit the CUC MBA page.  
LSBF in Singapore
Having taught over 10,000 students since opening its doors, LSBF in Singapore prides itself on its relatively short but very successful history, with plenty of achievements along the way. In addition to Concordia University Chicago and a growing network of partners in Asia, LSBF in Singapore welcomed three universities from Australia and New Zealand as new partners earlier this year. 
As part of these recent agreements, Teesside University and LSBF in Singapore now offer an MSc in Accounting & Finance for ACCA affiliates and members to study with an exemption of up to 70 credits. With both the University of Canterbury and University of Southern Queensland also now on board as affiliate partners, LSBF in Singapore can now offer better education pathways in business studies and accounting and finance. 
LSBF in Singapore also holds the Platinum Approved Learning Partner Status by ACCA, the highest and most prestigious form of recognition of a tuition provider's quality and success in teaching and supporting students throughout their ACCA qualification. In the past seven ACCA exam sittings, 90 LSBF students qualified as ACCA prize winners, ranking amongst the top 20 scorers worldwide. 
Earlier this year, LSBF in Singapore received a score of 77.8 in the latest Customer Satisfaction Index of Singapore (CSISG) survey. The figure is well above the private education average of 66.3, and also exceeds the overall average customer satisfaction across all universities in Singapore, which received a score of 73.5. 
To learn more, visit: http://www.lsbf.edu.sg/
---
View other sections in Press & Media