LSBF in Singapore expands in major Asian markets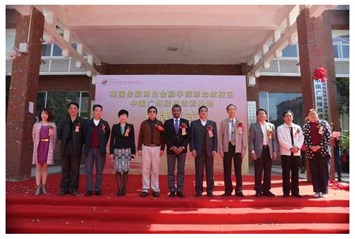 After a year of successful academic development, LSBF in Singapore is happy to announce that it has signed collaborative agreements with a number of leading institutions in Malaysia and China as part of the School's growth in major Asian markets.
During a visit to China, Managing Director Rathakrishnan Govind signed partnerships with Shenzhen Zhongjia Vocational School, Guangzhou International Economics College, and Dafeng Vocational School. These collaborations will provide a better pathway for talented students at LSBF in Singapore.
In order to involve the local communities, LSBF also held meetings with community leaders and opinion-makers, focusing on international studies, cultural exchange and how to best meet the needs of local and regional employers.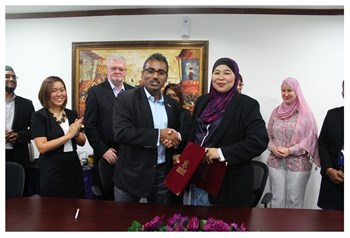 In Malaysia, LSBF in Singapore signed an agreement with Innovative International College (IIC) in Kuala Lumpur. IIC is a leading institution providing accredited courses in business administration, information and communication technology, tourism management, banking, English language and foundation science programmes.
The agreement was signed by Mr Govind and Ms Shahawati Binti Umar, the CEO and Principal of IIC, in the presence of senior management teams from both sides.
Speaking at the event, Mr Govind said: "The collaboration is a significant milestone for LSBF, as it cements our presence in Malaysia. This collaboration expands our Asian operations beyond Singapore, and I'm excited at the potential of taking our operations and student support to the next level through our global network of partners. Through this collaboration, LSBF in Singapore will be able to offer first-class programmes to ambitious students interested in studying in Malaysia".
Mr Govind added that diplomas such as hospitality and business will be the first to be offered, with planned intakes as early as September 2015. More programmes will be introduced as the partnership evolves.
Having taught over 10,000 students since opening its doors, LSBF in Singapore prides itself on its relatively short but already very successful operations, with plenty of achievements along the way. Since 2011, a total of 90 LSBF students have become ACCA prize winners, an award only given to the best performing ACCA exam-takers.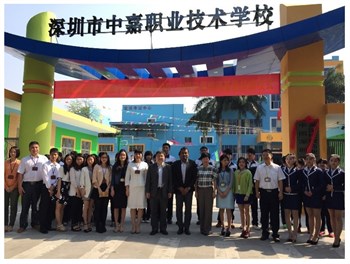 Earlier this year, LSBF in Singapore received a score of 77.8 in the latest Customer Satisfaction Index of Singapore (CSISG) survey. The figure is well above the private education average of 66.3, and also exceeds the overall average customer satisfaction across all universities in Singapore, which received a score of 73.5.
As well as receiving the 4 Year EduTrust Status by the Council for Private Education (CPE), the school was also recently awarded with the Platinum Approved Learning Partner Status by the Association of Chartered Certified Accountants (ACCA).
University partnerships in Australia and New Zealand
In addition to a growing networking of partners in Asia, LSBF in Singapore welcomed three universities from Australia and New Zealand as new partners earlier this year. Teesside University and LSBF in Singapore now offer an MSc in Accounting & Finance for ACCA affiliates and members to study with an exemption of up to 70 credits.
With both the University of Canterbury and University of Southern Queensland also now on board as affiliate partners, the school can now offer better education pathways in business studies and accounting and finance.
---
View other sections in Press & Media