Access all areas at London Fashion Week for student competition winners
One of London's newest and most exciting fashion schools and London School of Business and Finance (LSBF) partner, School of Fashion and Design London (SFD London), this week hosted three lucky competition winners at the prestigious London Fashion Weekend. Spending the weekend immersed into the world of fashion, the event offered winners a host of networking opportunities to enhance their portfolio and future career prospects.
To win, fashionistas and budding designers uploaded pictures of their individual fashion styles to SFD London's Facebook page, with the talented winners chosen by the most votes received votes over four weeks. Designed to give promising fashion designers the opportunity to gain vital networks needed to achieve their career ambitions in an industry where networking is essential, SFD aims to give all its students the right platforms and connections to turn their unique talents and ideas into pioneering careers.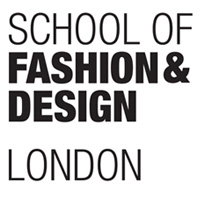 SFD London is committed to giving its students the necessary platforms and connections to develop their career prospects.
London Fashion Weekend experience
Gaining access to the international fashion event, all three winners, Lucy Rance, Colline Muchets and Whitney Mwaanga, praised SFD London for giving them the opportunity. Muchets, who defined her winning fashion style as "simple, girly and flirty", said: "I'm really looking forward to this evening to see what everyone is wearing… what interests me most about fashion is the way everybody puts all their pieces together, it's amazing that so many different people can carry off different styles."
Describing her winning style as "bold, crazy and wacky", Mwaanga added: "I'm looking forward to seeing what everyone is wearing and finding out how their style is influenced by their culture and where they come from." Finally, fashion blogger Rance labelled her winning style as "different and eclectic" and said London Fashion Weekend was "an opportunity to get inspiration from other people".
More about SFD London
A fashion school based in the heart of London, SFD London is at the centre of the world's fashion capital. Offering undergraduate, postgraduate and short programmes in fashion, design, communications, entrepreneurship and business, the school is a great believer that talent alone does not guarantee success. To give students an edge, the school incorporates additional business elements into all the programmes it offers. The principal goal is to provide each student with a unique insight into the heart of the fashion world, by partnering with successful fashion brands and offering essential hands-on experience through work placements and guest speakers.
Students can expect to gain access to a world of opportunities through:
Highly experienced faculty from both the fashion and business fields;
A blend of creative expression, academic excellence and first-hand experience;
Central location in a global fashion capital with incomparable networking opportunities;
Capped class sizes to ensure a beneficial learning environment.
London College of Contemporary Arts
Having recently merged with the London College of Contemporary Arts (LCCA), SFD London and LCCA benefit by working together to deliver high quality, industry relevant programmes taught by leading academics in the field. Sharing a similar vision of creativity, innovation and entrepreneurship to SFD London, LCCA consists of four schools specialising in Tourism, Hospitality and Creative Management, Graphic and Spatial Design, Still and Moving Image and Fashion and Design.
LCCA Dean and Director, Sagi Hartov, commented: "SFD London works hard in providing multiple opportunities for not only its students, but also aspiring fashion enthusiasts, to engage them in the fashion world and enrich their future career opportunities. Our London Fashion Weekend contest is a great example of this and it gave people, who may not have been able to attend otherwise, the chance to receive a first-hand insight into the world of fashion, as well as make crucial connections with key figures in the industry."
Visit SFD London and LCCA online to keep up-to-date with the latest news, upcoming events and future competitions. Both schools also host a variety of fashion and art-related content on Facebook: SFD London/ LCCA.
---
View other sections in Press & Media