LSBF expands global student experience with the Erasmus University Charter
As LSBF continues to expand the portfolio of services offered to students and increase their global experience, the school is proud to announce that it has been awarded with the Erasmus University Charter (EUC).
Established in 1987, the EUC is the European Union's flagship education and training programme, which enables 200,000 students to study and work abroad every year. By being a member of the EUC, LSBF will be able to strengthen and expand its current international experience offering, helping students gain access to funding, exchange programmes, as well as global work experience opportunities.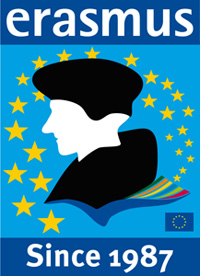 The EUC has been offering key opportunities to students around the world since 1987.
Student Mobility
By taking a programme with Erasmus funding, LSBF students will become part of a network of over 2.5 million students, who have experienced what it means to study in one of more than 4,000 higher education institutions in 33 participating countries. These include all of the EU Member States, as well as Iceland, Liechtenstein, Norway, Turkey, Croatia and the Former Yugoslav Republic of Macedonia.
Periods abroad can last from three to 12 months each, for a combined total of 24 months. This is an invaluable opportunity for LSBF students who want to improve their language skills, while simultaneously gaining international experience and making new contacts, in line with LSBF's ethos of providing global networking opportunities for students of the school.
Professor James Kirkbride, LSBF Vice Rector, commented on the award: "This is a great opportunity for LSBF, one which will benefit our students in unprecedented ways. It will give them the chance to broaden their professional network and experience a variety of different cultures. A period spent abroad not only enriches students' lives in the academic and professional fields, but can also improve language learning, inter-cultural skills, self-reliance and self-awareness."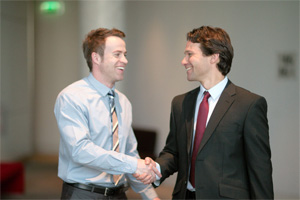 The EUC is able to offer a host of networking opportunities to students of LSBF, as well as teaching staff.
Erasmus also enables higher education teaching staff to go abroad to teach in a higher education institution for up to six weeks. Having teaching staff coming from abroad will enable LSBF students to benefit from new lectures, different teaching methods and experience learning in a foreign language. Similarly, teachers can gain different perspectives, as well as being able to establish new contacts and build their academic network.
"Given that the EUC allows teaching staff to teach abroad too, our students can experience completely new ways of learning and even develop skills in another language without even leaving the country. This truly is a great moment for LSBF", concluded Mr Kirkbride.
To learn more about the EUC and the ways in which students of LSBF will benefit, please visit: http://bit.ly/Mb19kV
---
View other sections in Press & Media