LSBF Tutors rated as 'Excellent' by ACCA Students
As a first-class educational provider, LSBF is committed to academic excellence and student satisfaction. Results of LSBF's latest satisfaction survey show that 75% of ACCA students from LSBF's London campus rated their tutors as excellent with many tutors achieving ratings between 85% and 90%.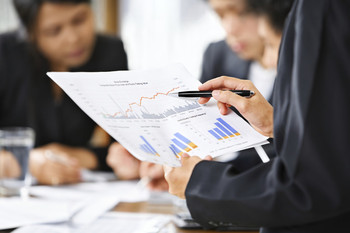 With some of the country's leading ACCA tutors, LSBF uses student feedback to continually improve its courses and study material, working closely with the ACCA syllabus to provide its students with quality programmes. LSBF's experienced academic team believes that offering the best tutors and materials available is critical to exam success.
Results from the student evaluations reflect that students are satisfied overall with their ACCA courses. LSBF has recorded significant improvement from the spring term in various aspects of the course, including student's satisfaction with their course materials. The most notable improvement is in the students' ratings of the quality of their tuition. The school is now putting forward several top scoring tutors for industry awards.
Rob Sowerby, Director of LSBF's Professional Programmes says: "At LSBF, we are proud of our academic excellence. LSBF brings together award-winning lecturers, innovative use of technology and helpful student support. We are delighted to see our students rate them so highly. In spite of our excellent results we are always looking to improve the student experience and most importantly the pass rates students achieve."
Learn more about the ACCA programmes
---
View other sections in Press & Media