LSBF opens its doors to international students in Singapore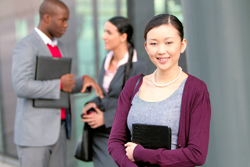 Building on its successful operations in Singapore, where the London School of Business & Finance (LSBF) already provides financial training to over 2,800 students since 2011, the school is now proud to announce it has been awarded the one-year Edutrust Provisional Certification by the Council of Private Education (CPE) and will open its doors to international students in Singapore. This award recognises LSBF's efforts to provide higher standards in key areas of management and provision of educational services in Singapore.
LSBF's Regional Managing Director of S.E.A. Elisabetta Ceragioli, said: "We are privileged to receive the Edutrust Provisional Certification. With this award, we look forward to constantly improving our education programmes to reflect the latest education industry requirements. We will continue to strive to provide a more robust curriculum to help our students become the most valuable professionals in today's competitive global market."
She added: "International students looking to enhance their career with a professional qualification like Preparatory Course for ACCA, Preparatory Course for ACCA - Diploma in Accounting and Business or to improve their English can look no further. LSBF can now realise its vision to become the destination of choice and provide individuals around the globe with an opportunity to achieve academic, personal and professional success."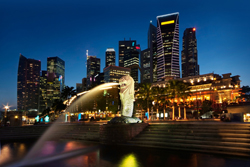 LSBF continues to deliver innovative and up to date programmes that will strengthen the school's profile and prominence as a top choice education provider in business and finance around the world.
With institutes and international offices across five continents and over 25,000 students from over 140 countries, LSBF's global community helps students tap into international market trends and take their careers to a higher level. The school endeavours to provide a stimulating and intellectually demanding, environment, in which students are encouraged to engage with the academic literature, case-studies, and each other, whilst reflecting on their own experiences.
To learn more about studying in Singapore, visit LSBF in Singapore's website.
---
View other sections in Press & Media