LSBF Student Association elects Executive Committee
On the evening of October 20th, LSBF students from all courses gathered at the institution's London campuses to cast their votes for the student elections, organised by the LSBF Student Association.
The Student Association aims to promote, support and protect the interests of all LSBF students. It organises events and activities, and also provides a direct channel for students to communicate and feedback to LSBF management.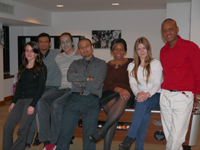 Candidates running for Student Executive Committee (SEC) positions campaigned throughout October, delivering speeches and distributing flyers and had the chance to share their ideas and values, and present their projects and proposals to other students. Voting ballots were set up at the campuses in Marble Arch, New Court, and Holborn, where candidates debated and delivered speeches to an excited crowd of students.
The Elected Candidates
After competitive voting and much counting, the Student Association announced the names of the new members of the Student Executive Committee:
Alawol Ahamed, President
Adam Djibo, Vice-President for Student Welfare and International Students
Fahad Hassan, Vice-President of Careers
Tariq Javaid, Vice-President of Societies & Events
Simon Hankammer, Vice-president for Undergraduate Students
Alexandra Gordina, Vice-President for Development & Promotion
Kasy Volney, Treasurer
Student Benefits and Events
After a month of active work, including setting up new headquarters on the 6th floor of Marble Arch campus, the SEC is fully engaged with the development of projects and events for students. The first initiative was to bring the ACE Card to LSBF, a card that will allow the institution's students to have discounts in shops, theatres and events across London. Now the group is focusing its attention on something bigger: the "LSBF's Got Talent", a contest where students from all courses will be showing their talents and competing for prizes. The event is scheduled for February 2012.
One of the things the SEC wants to focus their attention is on working alongside LSBF's already established Careers Services to help students be better prepared for the marketplace. Fahad Hassan, VP of Careers, said: "I want to introduce LSBF's student force to the market as a brand, a symbol of passion, excellence and dedication. We want to groom the professional attitude of students, starting from their CVs and interview techniques. Working with the Careers department and organizing career workshops for students are some of our main priorities.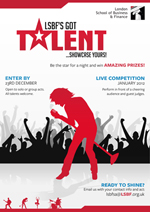 Talking about his long term plans, the President Alawol Ahamed, said: "As the LSBF Student Association leader, my greatest aim is to engage with all our students and provide them with the best services and facilities available. It might sound too ambitious, but we want to help drive LSBF to be one of the best institutions on earth."
Through the Association, students can organize their own societies and activities groups. There are, for example, football societies in which students organize their own teams and leagues. If you want to join or establish a society or have an idea of a project that will benefit other students, Alawol and his VP's are totally willing to help and give the support you need.
To learn more or to get in touch with them, please email studentassociation@lsbf.org.uk
---
View other sections in Press & Media