eBay to present to LSBF and SFD students on the Business of Fashion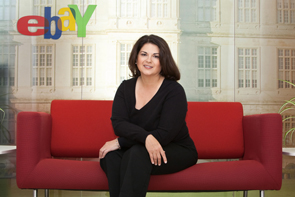 As part of a joint venture, London School of Business and Finance (LSBF) and School of Fashion and Design (SFD) London have launched a lecture series to give students access to market leaders from new and industries.
LSBF and SFD London have partnered with the European Manager of Fashion at Ebay for a lecture on fashion and business for its students, and the general public.
Led by Dr Neri Karra, SFD London's Dean and Director who holds a PhD from Cambridge and is a fashion brand leader in her own right, the fashion and business masterclass will introduce the audience to the fundamentals of fashion business. Guest lecturer Miriam Lahage, European Manager of Fashion at eBay, will cover the importance of online technologies and social media, and their impact on the fashion business.
The masterclass will give attendees a glimpse of what to expect on the dynamic fashion courses at SFD London, from shoe and interior design to fashion PR and buying. LSBF has a long and celebrated history of delivering a first-class business education to students from around the world, and is partnering SFD London for research and development in family business and creative industries, bringing business expertise into fashion education.
Whether students dream of launching their own label, want to work for a world famous fashion house or have aspirations to become a designer; knowing the 'business' behind the fashion industry is essential in today's competitive marketplace — and LSBF and SFD London's potent combination of experience, expertise and business acumen will provide the perfect foundation for the fashion leaders of the future.
Dr Neri Karra said: "SFD London is a fashion school which helps talented designers from creative industries further develop their talent, and develop the necessary business acumen. We are excited to welcome a distinguished guest such as Miriam Lahage to speak at our event, which gives students, and the public, access to market leaders and influential speakers. To work alongside an industry figure of this calibre, outlines SFD London's position as a major new force in the world of fashion and business education."
Miriam Lahage said: "I am delighted to have been asked to speak at this event and share my perspective on the business of fashion. Fashion is eBay's largest category worldwide. In fact, it comes as a surprise to some when they realise we are the UK's number one fashion retailer. This leadership position gives us a unique insight into the trends, changing consumer habits and evolving retail environment arguably of any other company or brand."
"While we all want the latest trend, the discerning fashion enthusiast wants more than that. They want to be inspired and when every shop looks the same there is a premium on looking unique. This is where eBay demonstrates how fashion and business exist hand in glove. For designers and retailers looking to grow their business in the new retail environment, the challenges are as numerous as the opportunities and I very much look forward to sharing some of my thoughts on these with you."
The Speakers
Dr Neri Karra, holds a PhD from the University of Cambridge in Fashion Entrepreneurship, and is regarded as one of the country's leading academics on the subject. She started her own luxury fashion label at the age of 22 now owns a company with over 100 stores worldwide.
Miriam Lahage comes with more than two decades of extensive offline and ecommerce retail experience, and was appointed the European General Manager of Fashion for eBay in January 2011; with the objective of growing its fashion business in Europe. She previously worked in the US, where she was responsible for driving innovation across eBay's multibillion-pound fashion department. She also spent more than 20 years with TJX companies, the discount global retailer for clothing and home fashion, advancing from store manager to senior executive roles in merchandising and general management.
In 2007, she successfully launched Koodos, the first online discount boutique for designer brands in the UK, before selling it for a profit in late 2009 to E-Trader Group. More recently, Miriam worked as a consultant at Net-A-Porter to help grow the Outnet business.
When and Where
The Masterclasses will take place at 6pm Tuesday 26th July 2011, at the luxurious 5-star Westbury Hotel, in the heart of Bond Street, surrounded by the fashionable and luxurious shops of Mayfair, Bond Street and Oxford Street.
Attendance
To attend this event you must pre-register at events@sfdlondon.com. Spaces are limited so secure your place now!
---
View other sections in Press & Media