Excelling with spreadsheets in your CBE exam

ACCA has started introduction of Computer Based Exams (CBEs) in 2016, however to date some students provide answers to section C questions that are too brief to score pass marks.  Some students confess that having to answer questions in Excel slows them down and some students even prepare solution on scrap paper before transferring all of the work into Excel or Word in the Exam.  This approach wastes valuable time in the exam. Some examples from Performance Management exam (former F5) are going to be used for illustration purposes
Practice using "exam" Excel
Excel functionality within the exam is limited compared to the versions you use on daily basis.  For instance you cannot delete or insert rows or columns in the exam, instead you should use cut and paste functions.  Part of CSC Co question on Limiting factor analysis from September 2016 PM exam was used to illustrate some of functions of Excel.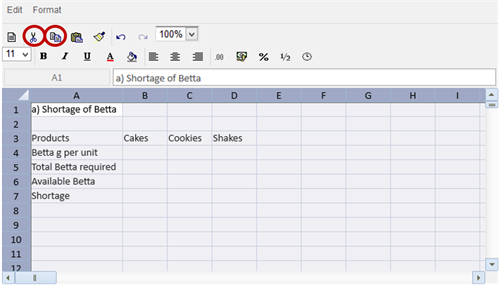 In the example above a row for "demand" is missing, if you try to insert a row, there is no such option available:

Instead you can cut 

and paste

 part of text to create an extra row for demand, you can also use Cut and Paste options from the drop down menu above.
Speed
You must use Excel to speed up your work in the exam, for example by copying formula if you are using the same formula several times or by using sum off instead of adding each cell individually.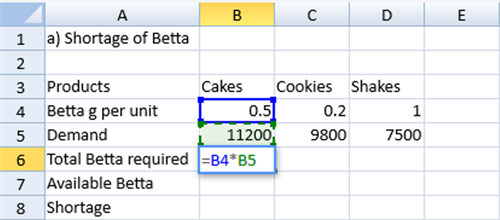 Do not complete calculations on a calculator and type in those figures into Excel, learn to do your full workings on the spreadsheet.
Copying over formula
Hover over the bottom right corner of the cell containing the formula you would like to copy over a number of cells, until the cursor turns into a large + then drag it to copy formula from cell B6 to cells C6 and D6 in the example below: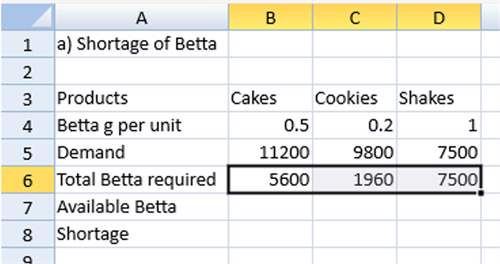 Using SUM of, at the end close the bracket and click enter:

 

Presentation
Enhance presentation by making your final figure of the answer bold and also adding headings and sub-headings to your answer, you can also make them bold or underlined.  Use spacing between paragraphs.
Example of presenting your answer clearly: labelled and in bold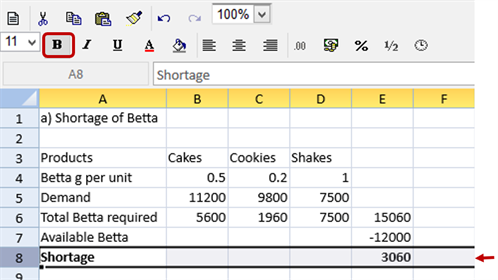 You can also copy whole rows or columns of data, for example labels or values if you need to use them again, in the Example below rows 3 and 4 were copied and pasted into rows 11 and 13 respectively and this is much faster than typing those numbers into Excel again and again.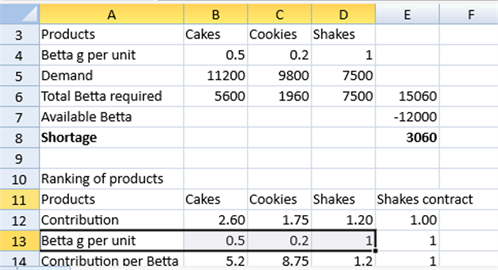 Formatting
Use formatting to two decimal places as below: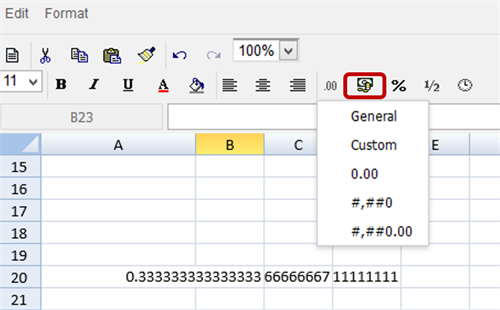 If you have to format several rows you can use Format Painter click on the cell or row that you want to copy format from and then click paint brush, next click on the row you would like to format, the format is cop over.  The values below are much easier to read.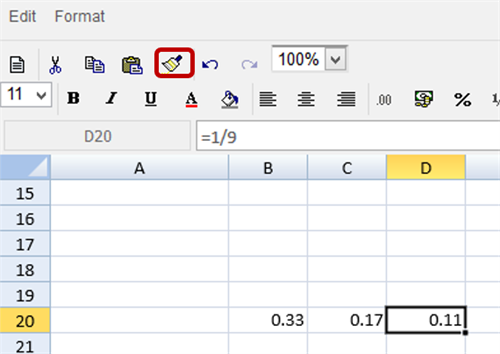 DON'Ts
Do

not

make your answer colourful
Do

not

attempt answering part b of the question in the area provided for the answer for part a of the question as you cannot copy your work from one worksheet to another worksheet or word document. 
Do

not

spend all your time performing calculations if majority of marks are for discussion. 
Do

not

use calculator for work that should be done in the excel and even for a simple calculations like 2*2 you should show working in Excel either inside a cell or by referencing to relevant cells.
Do 

not

 sit CBE exam without practicing past exam questions for your subject in CBE format.
In the example below value in cell B14 is calculated within the cell and the working is visible (in the red):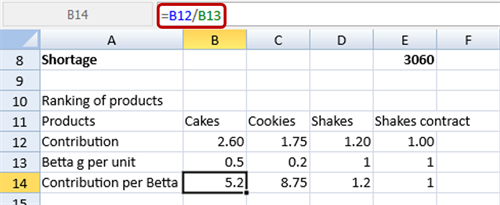 Finally
Please remember that you have to provide formulae, show your workings, state any assumptions and label answers clearly as your answers to section C question are checked by a person and they should be able to easily follow through your work and check any workings. 
Good luck!
You can read the following document on CBEs provided by ACCA. The guidance on Excel starts from page 18.
This article was written by Natalya Faraday
---
Other Opinions and Features
Accounting has always been a field that's associated with piles of paperwork, spreadsheet and staggering numbers. Using computers to carry…
The CFO role is often thought of as being largely preoccupied with numbers and data, but in the last few…
Wondering what accountancy is really like as a career? Many people think that being an accountant is just number crunching…