$48 trillion investment needed to meet world energy needs

A new report shows that meeting the world's energy needs could come at a much higher cost than most people might have imagined.
As the population grows and developing economies become more industrialised, the world's energy needs are increasing every day. Yet governments are keenly aware that fossil fuels will run out eventually, and pressure is rising to make renewable energy more common and affordable.
But a new report from the International Energy Agency (IEA) indicates that meeting the world's energy needs might be even more costly than we thought.
The latest instalment in IEA's World Energy Outlook series of papers shows that more than $48 trillion (£28.67 trillion) in investment will be needed before 2035 in order to satisfy the energy needs of every country. Of that, $40 trillion will have to be spent directly on energy supply and the remainder must go towards efficiency measures.
Today, roughly $1.6 trillion is currently investment in energy supply, which the authors say needs to rise steadily to at least $2 trillion in the next two decades. Crucially, annual spending on energy efficiency – using energy more carefully so less is needed overall – must rise from $130 billion to $550 billion across the same period.
Of course, IEA's realistic approach to the figures means there is still a place for oil and gas over this period – $23 trillion of the total investment needs to go on fossil fuel extraction, the report argues. But it also points out that the world will have to invest more heavily in renewable energy and clean technologies in order to build a sustainable future.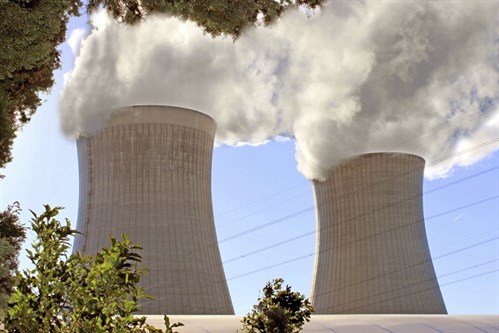 Nearly $10 trillion should be spent on power generation, IEA explains, with renewables and nuclear collectively accounting for the majority of that spending.
The report doesn't focus entirely on additional energy. Indeed, more than half of the $48 trillion total will be spent simply on maintaining existing energy supplies by replacing power plants and replacing what is lost when some oil and gas fields are exhausted.
Dr Steve Priddy, Head of Research at LSBF, says it is interesting that investment is already beginning to appear from unlikely sources.
"The elephant in the room is pensions and pension funds," he explains. "We are beginning to see active investment from such funds in energy infrastructure. For example, in January of this year the Canada Pension Plan Investment Board bought a 25% holding in the London Array, currently the world's largest offshore wind farm.
"Why did they do this? Because they realise the value of long term, boring returns on investment matches the long term needs of millions of pensioners. And an interesting added dimension is that the investment will displace 900,000 tonnes of carbon dioxide per annum. In addition to clean energy generation who knows what the price of carbon will be ten or twenty years into the future? Potentially this represents a new asset class."
But the challenges ahead of the global community are apparent – especially considering the fact that the model depicted by the IEA would still fall well short of international climate change and stabilisation targets.
There are a lot of big decisions ahead of us to make sure the lights stay on while the future is protected.
---
Other News
Sixteen businesses that have accessed responsible business finance have been announced as finalists at the Citi Microentrepreneurship Awards. The awards,…
A £70 million regeneration plan to support growth and community development in London has been launched by the city's mayor,…
The value of nuclear energy, and in particular the troubled Hinkley Point, is being questioned in light of the possibilities…