London: Financial technology capital of the world
London has become the world's premier financial technology hub. What makes the city so attractive for the sector?
London has been an established centre of information and knowledge for hundreds of years, and its bustling finance centre is an established feature in global markets. In recent years, its blossoming technology sector has begun to make an even greater impression on the global scene, as well as making a huge contribution to the economy.
Perhaps then it is no surprise that a new report shows it is also the financial technology (fintech) centre of the world.
From online financial planning platforms to payroll and payment systems and risk analysis programs, fintech already constitutes a huge and increasingly important part of the financial services sector. It appears that as business confidence bounces back and the finance industry adapts to major regulatory changes, that contribution will only continue to grow.
World leader
The study from South Mountain Economics and Bloomberg Philanthropies ,released at the start of London Technology Week,  shows that there are currently 44,000 people working in fintech alone within 25 miles of London – beating the 43,000 in New York and just 11,000 in Silicon Valley. Within 50 miles of the capital, that figure rises to 51,000.
The UK is also home to a number of small but fast-growing fintech centres in Edinburgh, Manchester, Oxford and Cambridge, in close proximity to  traditional universities and sizeable financial centres.
Overall, London and the UK are still lagging behind US centres in terms of their technology and information sectors, but London is growing at a rapid pace and the figures indicate that the gap could shrink in the next few years.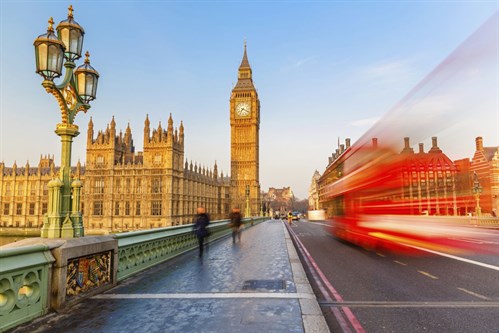 Why London?
A strong fintech sector needs three main elements to grow: a strong finance services industry, large technology sector, and a business-friendly environment. London ticks every box in that respect.
Overall, the report finds that London's tech and information sector grew so rapidly between 2009 and 2013 that the pace was more than triple that recorded in the previous four years, with a host of promising startups alongside major firms like Google who are working to increase their presence in the UK.
At the same time, the finance industry is continuing to perform well and has lost none of its international importance – especially as it is consolidating its place as a global centre for Chinese renminbi trading.
The report's authors say that because fintech is such a closely integrated industry, it needs to be near to both these centres. Fintech firms benefit from proximity to their competitors, suppliers and customers – many of whom will also be sources of skilled talent.
Driving growth
Michael R Bloomberg, who is co-hosting the Bloomberg Technology Summit with Mayor of London Boris Johnson on 16 June, says that technology firms create jobs and revenue in their own right but also help other businesses to retain a competitive edge.
"For global cities like New York and London, a growing economy requires a growing tech industry – and that's why we worked so hard in New York to attract tech companies and help start-ups put down roots and grow," he told Reuters.
London's share of the US and UK's combined tech and information sector is creeping upwards gradually. Although it accounts for just 6.8 per cent of the total, that's a proportion that can be expected to grow – and fintech is likely to be at its head.
---
Other News
Being digitally driven is a necessity right now for every business, but just acquiring new technology isn't enough as implementation…
Data and technology have made their way into our lives and have forever changed the way we use the internet.…
A study from data analytics firm Consumer Intelligence has highlighted the impact of technology failures in banking, with more than…