South London local currency 'Brixton Pound' set for contactless use
Users of the hyperlocal Brixton currency 'Brixton Pound (B£)' in South London will be able to pay with contactless technology.
Contactless terminals are set to be rolled out throughout Brixton for users of the hyperlocal currency, the Brixton Pound. It's thought this will speed up transactions and make it more convenient for users to pay in the local currency.
Contactless will complement existing systems
Those behind the rise of the local currency say the new technology "will put Brixton at the forefront of innovation in technology and supporting local businesses" in a move designed to harness the growing number of smartphones and similar devices that come with integrated near field communication technology, allowing users to tap their devices to a terminal to pay.
Furthermore, it "will complement the existing paper currency and text-payment systems, encouraging more local spending and keeping money in the community," they added.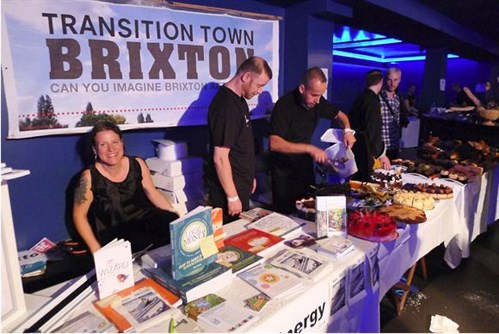 If users have yet to purchase a phone with NFC, they can make use of a Brixton Pound contactless card which allows them to pay at the terminals. They are able to top up the card by making a payment using PayPal, a bank transfer, or the smartphone app.
The micro-currency began in paper form in 2009 to encourage residents to shop locally and support small businesses as they are able to convert Brixton Pounds to sterling, however, individuals can't. 2011 saw the introduction of a pay-by-text feature and nowadays 250 businesses in the area accept payments of the physical currency and 160 firms accept text payments.
In August 2014 the organisers of Brixton Pound released a mobile app in a collaborative project with Czech startup, Dingo.
It uses bluetooth beacons in stores to allow your phone to recognise who you wish to pay. If there is no beacon in store, you can select the seller from a drop-down list.
Only five areas in the UK have attempted to introduce local currencies, Brixton, Bristol, Stroud, Lewes, and Totnes. Oxford and Kingston are reported to be considering adopting similar schemes.
< Top image credit: Urban75 >
---
Other News
"The most successful entrepreneurs tend to start with a desire to solve an interesting problem – one that's often driven…
Data from HM Revenue and Customs, that was provided to financial advice firm Salisbury House Wealth, has shown that the…
The Start Up Loans Company (SULCo) has lent more than £100m to small businesses in London since its launch in…