Microsoft accelerator network to support promising startups gathers pace
Microsoft has established a huge accelerator programme to give promising new firms a headstart.
In the last few years the tech industry has been dominated by acquisitions. In the past few months Facebook has acquired WhatsApp and Oculus, Yahoo has been on a spending spree since Marissa Meyer took over and Google apparently spent $17 billion in the two years to January – a figure which seemed huge until the WhatsApp deal.
Microsoft is going ahead with plans to acquire Nokia in a bid to strengthen its position in the mobile market, where it has struggled to make a mark.
But it seems that Microsoft has learned from its mobile mistake and is taking new steps to make sure it doesn't miss out on new and innovative ideas. A report in the Wall Street Journal shows that a sprawling, ambitious startup accelerator network has been set up to nurture startups with lots of potential. So how does it work and what does Microsoft stand to gain?
How does it work?
Essentially, Microsoft chooses high-potential startups and gives them free desk space, web connections, coffee and $60,000 of cloud storage and services, then pays for all the costs associated with the building.
Then the company starts putting them through their paces, challenging them to start with a customer development program to get a sense of whether their ideas will be popular with consumers. Microsoft then brings in designers to work with the startups to get the best user experience possible. It's a question of nurturing talent and facilitating new prospects to succeed.
External consultants and Microsoft staff are also brought in from time to time to provide mentoring and support to fledgling enterprises, as well as coaching them to get their pitches ready for the day when they demonstrate their efforts.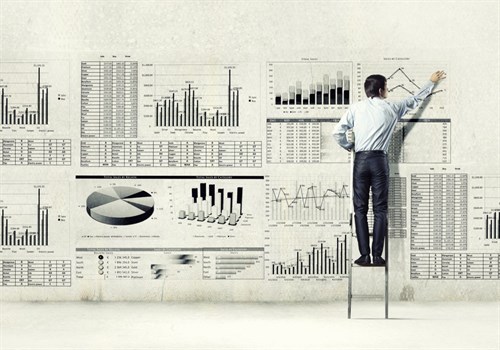 How are startups chosen?
There is a selection process for each intake, but it is highly competitive – in fact the Journal says just two to three per cent of applicants can be accepted at a time. Applications are open now for the September entry on the London scheme.
Looking at the available locations, it may be surprising that Microsoft isn't looking in the traditional fields of California or Boston. It is making a point of focusing on Europe, the Middle East and emerging markets in Asia, with London, Paris, Berlin, Tel Aviv, Bangalore and Beijing currently home to the accelerators.
What's in it for Microsoft?
Microsoft Ventures, the arm which funds the accelerators, doesn't take any stake in the companies it works with, which don't even have to commit to using Microsoft platforms. So what does the tech giant stand to gain from investing in these firms?
"Some of these guys are going to be the biggest enterprises of the future," Zach Weisfeld, senior director at Microsoft Ventures, told the Journal. "So the ability to work with them on the latest things that we're bringing out is tremendous. They are our biggest future enterprise customers."
Many of these companies have had success after they benefited from Microsoft expertise. The Journal reports that in the past two years, 85 per cent of startups from the six accelerators received some form of funding in the six months after completion. Ten have even been acquired, at a value that Mr Weisfeld places in the tens of millions.
As well as establishing links between Microsoft and potential tech giants of the future, there is no reason why the accelerators couldn't give the company early indicators of the next major phenomenon. That could also point to new opportunities for Microsoft.
---
Other News
"The most successful entrepreneurs tend to start with a desire to solve an interesting problem – one that's often driven…
Data from HM Revenue and Customs, that was provided to financial advice firm Salisbury House Wealth, has shown that the…
The Start Up Loans Company (SULCo) has lent more than £100m to small businesses in London since its launch in…