From The World of Business: February 2014 Highlights
Welcome to this month's round-up of some of the most interesting news this month. These are just a few of the topics that have had people talking in February…
Facebook acquires WhatsApp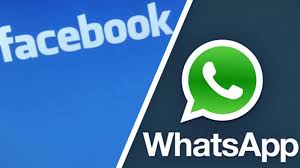 Facebook surprised millions of users when it announced it has acquired social messaging app WhatsApp for a huge $19 billion, or a tenth of its own market value. The co-founder and chief executive of WhatsApp, Jan Koum, who was previously turned down for a job at Facebook, will now join the board at the social media giant.
<Image courtesy Tehchnewscentral/Some rights reserved>
MtGox goes offline amid Bitcoin loss fears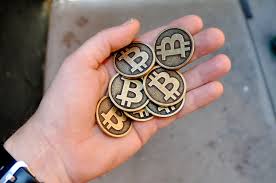 One of the largest exchanges for virtual currency Bitcoin was taken offline earlier this week amid concerns about security and data loss. It came just a few days after MtGox chief executive Mark Karpeles stepped down from the board of trade organisation the Bitcoin Foundation. A group of six other exchanges have published a statement criticising MtGox and insisting the exchange "does not reflect the resilience or value of bitcoin and the digital currency industry".
<Image courtesy Coin Buzz/Some rights reserved>
Google Capital targets education technology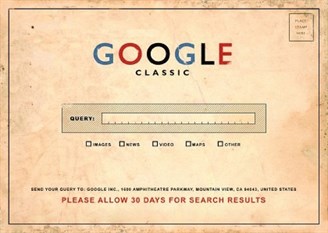 Google's new investment arm is breaking into education technology. Announcing the launch of Google Capital, which will focus on investing in promising growing companies, partner David Lawee said he expects education to be a particularly important area for the fund. This was backed up with the news that the equity fund will invest $40 million into Renaissance Learning, which uses data analysis to plot learning paths for students.
<Image courtesy Duncan Hull/Some rights reserved>
US growth underwhelms market
Data from the US Commerce Department showed that the world's largest economy failed to live up to expectations in the final quarter of last year. Estimates had suggested that gross domestic product (GDP) would rise by 3.2 per cent from the same period in 2012, but the actual figure was a disappointing 2.4 per cent. Widespread adverse weather is expected to have slowed the US down further in recent weeks, but the nation is still recovering overall.
Credit Suisse accused of helping US customers avoid tax
Brady Dougan, chief executive of Swiss bank Credit Suisse, has told a US Senate Committee that he "deeply regrets" that bankers at the institutions allegedly helped customers to avoid paying taxes in the US. A Senate report has recently found the bank helped its 22,000 US customers to hide income and assets illegally, but Mr Dougan maintained there was only "scattered evidence" of wrongdoing.
Mobile malware doubles in a year
Analysis from IT security firm Kaspersky Lab showed that malware targeting mobile phones more than doubled in the space of a single year. Nearly 100,000 malicious programmes were identified last year and the company says it has obtained more than 143,000 malware samples since the beginning of this year alone. Trojans aimed at mobile banking were among those which demonstrated particularly worrying growth.
LinkedIn tests Chinese-language site
LinkedIn has launched a beta version of its Simplified Chinese-language site in a bid to provide a more localised service for the huge market. In a post on the company's blog Derek Shen, president of LinkedIn China, said a Chinese-language site would be a "significant step" towards the site's aim to "connect the world's professionals and create greater economic opportunity". With Facebook and Twitter still blocked in the country, their rival will be hoping to add to its existing four million Chinese members.
4 in 10 organisations suffer economic crime
Nearly four out of ten organisations surveyed for a new report from PwC had fallen victim to some form of economic crime in the past 12 months. The Global Economic Crime Survey found that the misappropriation of assets was the most common type of crime affecting two-thirds of companies. Procurement fraud affected 29 per cent, while cybercrime had affected one in four.
---
Other News
After months of uncertainty and political wrangling, a Brexit deal was finally announced on Christmas Eve 2020. The deal includes…
The first step to building or expanding a business is creating a concrete business development plan. Entrepreneurs will find plenty…
Every business operates with the goal of growth, but only a few manage to beat the competition at every curve.…