LSBF Singapore launches two new programmes to support digital transformation

Singapore, 23 August 2019 – London School of Business and Finance in Singapore (LSBF) recently launched two new programmes: Certificate in Digital Marketing and Certificate in Cyber Security for Managers.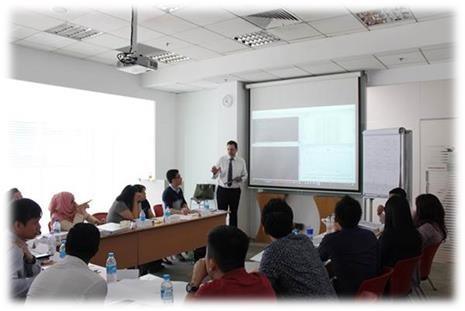 The programmes mark another milestone for LSBF Singapore in supporting organisations in their digital transformation through continuous learning and development.
 Since 2018, this growth has also seen the inaugurations of the Business Process & Innovation Series and Security & Intelligence Series (both part of the Executive Development & Online programmes), as well as the Diploma, Advanced Diploma and PG Diploma in Data Analytics.
The advent of disruptive business models and technologies requires organisations to innovate and evolve digitally, culturally and operationally. Underpinning this are skills such as data analytic, machine learning and coding, propelled by human-centred change and process management.
Jason Phua, Head Executive Development & Online said: "The introduction of the various training programmes aims to support organisations and individuals to acquire and adapt relevant skills, technology and processes to implement sustainable transformation to create new customer value in the digital age".
The Business Process & Innovation Series, which includes programmes such as Design Thinking, Sustainability Management and Lean Six Sigma, equips organisations with the latest processes and management methodologies to help them implement change and innovation effectively and viably.
The greater connectedness brought by technological innovations also means governments and corporations need to manage intelligence and security risks in real-time. The Security & Intelligence Series, which include Anacapa Science Criminal Investigation Analysis, Digital Forensics and the upcoming Cyber Security for Managers have been skilling both private and public security and enforcement personnel in the region in contemporary preventive, investigative and analysis techniques.
In less than a year, the ongoing Diploma in Data Analytics, which incorporates industry-leading data tools and platforms such as Tableau, has seen a strong uptake of 20 students to date. Moving forward, plans are already underway to integrate Amazon Web Services (AWS) into all business programmes to get students digital-ready for Workplace 4.0.
About London School of Business and Finance (LSBF) in Singapore
As the recipient of the Excellence in Curriculum and Assessment award at the EducationInvestor Asia Awards 2018, LSBF in Singapore provides a focussed, industry-based education to over 10,000 undergraduate and graduate students from more than 20 countries.
Being a global institution, our focus is on providing a great student learning experience – in and out of the classroom. With the support of LSBF in the UK and the royal patron, His Royal Highness Prince Michael of Kent GCVO, we equip our students with the requisite knowledge and skills through 6 unique learning entities – School of Professional Education, School of Business, School of Hospitality, School of English, Chinese Business Department as well as Executive Development & Online Unit.
In 2016, LSBF in Singapore was ranked as the Best Private School in Accountancy and the Best Private School in Hospitality & Tourism in Singapore. With two campuses in the heart of Singapore's dynamic Central Business District, we are well-positioned to present our students to great quality education and skills necessary to succeed in a career.
---
View other sections in Press & Media