Rathakrishnan Govind appointed London School of Business and Finance's Global CEO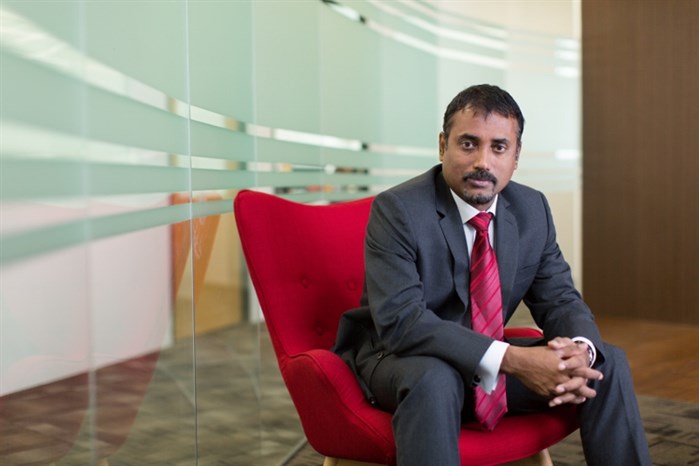 London, 24 April 2017 – London School of Business and Finance (LSBF) today announced the appointment of Rathakrishnan Govind as its new Global CEO. Having successfully led LSBF in Singapore's operations for nearly four years, driving double-digit growth year-on-year, he will now progress to a global role, in which he will lead LSBF's UK and international operations. The new role will manage all opportunities for London, Singapore and globally, looking to expand their international activity.
Having joined LSBF in Singapore in 2013 as Managing Director, he led the school to become one of the most successful and highly-respected private institutions in Singapore. In recent years, he has focused on expanding the school's operations beyond Singapore, establishing operations in Malaysia and Myanmar. Inspired by a passion for business and for creating accessible, quality, higher education, he has helped establish LSBF in Singapore as one of the leading private institutions in Asia.
"I am immensely grateful to be given the opportunity to lead this great institution globally. I can see the success of the organisation flourish even more in the future, through deeper synergy and integration between geographical and functional levels, led by Asian business growth and the development of the European business," he said. "I truly believe in this brand and the achievements it will reach in the near future. I look forward to working with the greater team to realise this vision." 
Delivering high standards
The quality of the teaching along with the corporate governance, have been the driving forces behind the success of LSBF in Singapore. Under his management, LSBF in Singapore has achieved one of the best pass rates in the country on the ACCA exams. In 2014 the school was awarded the 4 Year EduTrust Status by the Council for Private Education (CPE), a testament of the quality of academic excellence and corporate governance of the institution.
In the same year the school achieved the Platinum Approved Learning Partner Status by the Association of Chartered Certified Accountants (ACCA) for tuition, the highest status granted to ACCA training providers teaching and supporting students in their qualification. This standard has been further certified over the years by 144 ACCA prize winners – an accolade given only to the best performing students on the exams – since the inception of the school. 
Building a strong network
As managing director, Rathakrishnan developed key partnerships with institutions and governing bodies across the whole Asia-Pacific region. Through strategic collaborations with institutions in China, Malaysia, Australia, New Zealand, Vietnam and Myanmar, he has helped LSBF to become a regional leader, attracting students from the rest of Asia, while delivering internationally recognised programmes.
Over the past few years he has opened direct channels with prestigious universities in Australia and North America, complying with the rigorous regulations of the private education sector in the Asian republic. In January 2017 LSBF in Singapore announced a new Bachelor's degree in Banking Practice and Management, a three year programme awarded by the London Institute of Banking & Finance which will provide local students with a globally-recognised British degree.
After a distinguished career with the armed forces and a number of Singaporean businesses, Rathakrishnan Govind has been with LSBF for more than three years, and used his experience in the local and regional markets to help the school thrive. "The LSBF brand is an incredibly powerful and recognisable trademark in Asia. This was achieved with continued persistence and military-like regimentation, focusing on quality outcomes for students and business processes." 
Aiming for excellence
Rathakrishnan Govind has worked to strengthen the reputation of LSBF in Singapore and acquire recognition for its high standards. In 2016 they won the Asia Enterprise Award, the School Green Lotus Award and the Spirit of Enterprise Award. With three more prizes at the Training & Education Development Awards, the Singapore campus has emerged as one of the best private sector education providers in the country.
LSBF in Singapore's growth under his lead also focused on wider educational aspects: the school has received several accolades for its commitment towards the environment, and has become a champion of student engagement and support inside and outside the classroom. In 2015 LSBF students were involved in the Southeast Asian Games (SEA Games) and the ASEAN Para-Games, while also benefitting from study and career workshops aimed at improving their chances for future employment.
"In a few years he has achieved remarkable results in a highly demanding field and a competitive environment. His resourceful and skilled approach showed a deep understanding of LSBF's philosophy about education, and we expect him to be a driving force in the future growth of our institution," said Aaron Etingen, Founder and Executive Chairman of the London School of Business and Finance.
Professor Maurits van Rooijen will remain Rector of LSBF in addition to his main function of Chief Academic Officer at Global University Systems.
About London School of Business and Finance (LSBF)
London School of Business and Finance (LSBF) is a global provider of professional, executive, vocational and higher education. With campuses in the UK and internationally, LSBF offers industry-relevant programmes that are tailored to the career goals of today's students and professionals. Under the royal patronage of Prince Michael of Kent, LSBF has a powerful e-learning platform and over 130 programmes, covering industries from fashion to finance. LSBF is also a Queen's Awards for Enterprise winner, one of the highest business accolades in the United Kingdom. 
---
View other sections in Press & Media