LSBF in Singapore Named Best Private School in Accountancy, Hospitality and Tourism at 2016 Training & Education Development Awards
London, 13 December 2016 – London School of Business and Finance in Singapore is proud to announce that it has won three awards at this year's Training & Education Development Awards. At the ceremony, held on the December 1st, the school received awards for The Best Private School in Accountancy and The Best Private School in Hospitality & Tourism, along with The Gold Award for Corporate Training for Financial Management.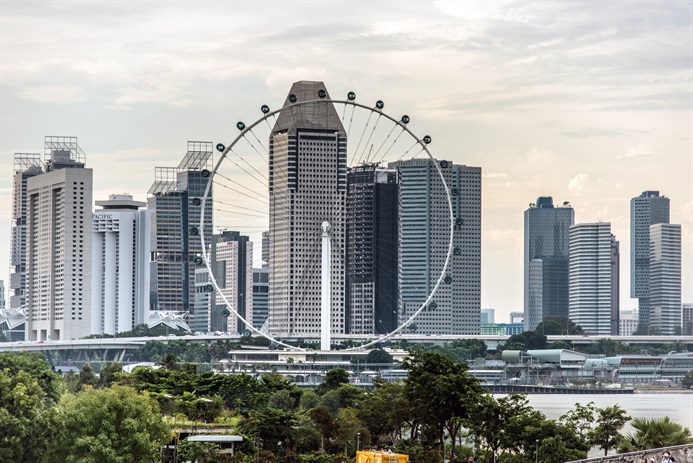 The JobsCentral Learning Training & Development (T.E.D.) Awards recognises outstanding private education institutes and corporate training providers based in Singapore, for outstanding performances in learning services. The Gold Standard Service Provider Award is given to nominees who obtained a minimum of 25% of the public votes.
In receiving the trophies Rathakrishnan Govind, Managing Director of LSBF in Singapore, expressed his satisfaction with these awards and what they mean for the LSBF Singapore development. "Winning these accolades is testament to the outstanding teaching quality and commitment to student learning we have achieved," he said. "They are a confirmation of the level of our programmes, and the Gold Standard Service Provider Award certifies the quality of our service and reputation."
One for the record books
2016 has been an impressive year for the LSBF team in Singapore, which collected six awards over the last two months. They received the Asia Enterprise Award, the School Green Lotus Award and Spirit of Enterprise Award respectively, establishing LSBF as one of the leading higher education institutions in the Asian Republic.
LSBF in Singapore welcomes students from all over the world to two campuses in the heart of the city, offering a wide range of class-based courses and online programmes. With its strategic location and teaching experience, LSBF offers many programmes targeted for the Asian market, including the Chinese Business Department Programmes, English Courses and the School of Professional Education.  
---
View other sections in Press & Media