LSBF New Part-Time ACCA: 'More Flexible Than Ever'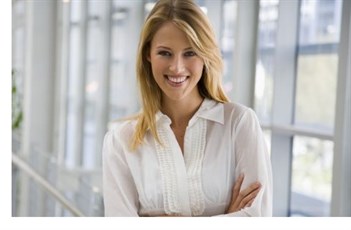 London School of Business and Finance (LSBF) today announced a new and improved package of part-time ACCA programmes to meet the needs of working professionals, offering further flexibility through a wide range of study options.
"We're really happy to offer a part-time ACCA package that is completely aligned to the needs of today's finance and accountancy professionals. Busy City workers are looking for more than just great learning resources – they need these resources available to them whenever and wherever they want. Our new ACCA package is more flexible than ever, so our students can feel confident they will be able to fit their studies around their lives", said Rob Sowerby, Director of Professional Courses at LSBF.
In line with the recently-announced new ACCA exam calendar, the programme timetable was designed to prepare students for the four annual exam sittings, ensuring a comprehensive learning experience with LSBF's award-winning faculty as well as online and on-campus resources.
Applicants can choose to attend evening classes, which start before exam results day and are delivered over the course of eight to ten evenings. There is also the option for regular weekend classes, which start after results day and run for four days over a period of three weeks.
There are also two further modes of study, including an intensive weekend option, consisting of four days of tuition in a row running from Thursday to Sunday, or an early start weekend option which takes place two days before exam results day and two days after exam results day.
"Our courses are designed with a flexible schedule. Students can opt to study in weekend or evening classes and also get free access to live online classes. This means that they can participate in classroom sessions live, without leaving their offices or homes, and ensuring that they never miss an important topic", added Mr Sowerby.
Students can also attend weekend classes free of charge if they enrol for evening classes, and vice versa. This added flexibility also means that they can now opt for a combination of September and December exam sittings. Another advantage of the programme is that students can spread the cost over three or six months.
Attendees who book before 20 August will also benefit from the following offers:
Enrol for one tuition paper and one revision paper – get 10% off
Enrol for two tuition papers and two revision papers – get 15% off
Enrol for three tuition papers and three revision papers – get 20% off
LSBF is also offering a special deal for up to 20% off your ACCA part-time course. The offer is valid from 1 August until 20 August 2015 and applies to ACCA papers from Skills, Essentials and Options for September and December 2015 exam sittings only.
To learn more about LSBF's ACCA part-time, click here.
---
View other sections in Press & Media