LSBF Careers Services: New partnership to enhance students' job prospects
London School of Business and Finance (LSBF) is pleased to announce a new partnership with professional social network Dogfinance, as part of its mission to enhance the career prospects of its students and prepare them for the global job market.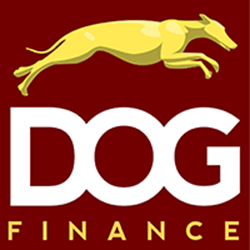 Dogfinance matches job seekers to relevant companies in the finance sector.
A great match for a finance and business school, Dogfinance is an online social networking and job platform for job seekers at all levels who are looking for finance-related opportunities as well as employers and recruiters looking for new talent. The platform enables members to apply for roles from multinational companies such as Goldman Sachs, HSBC, Allainz, BNP Paribas and many others, as well as get online CV advice. The platform currently has 160,000 members with an average of 250,000 visitors per month. Moreover, the Dogfinance network is growing rapidly, with an average of 400 new members every day.
Speaking about the partnership, Lily Ghebrai, International Project Manager at Dogfinance, said: "Through this partnership, LSBF will be able to promote upcoming events, post articles and keep the Dogfinance community informed about its students. In return, LSBF students would gain increased exposure among one of the largest online financial networks.
"Furthermore, this partnership would prove extremely beneficial for the dynamic students who are actively searching for jobs or internships, as they may be contacted by recruiters and other employers."
The partnership will be an extension of what the LSBF Careers Services Team already offers. The department hosts courses, guest lectures and workshops to sharpen the skills students need to really stand out. These include CV writing, interview techniques and how to use social media platforms to raise their profile. In addition, the LSBF Jobwire gives students online alerts to the latest vacancies at investment banks, financial institutions and other leading organisations. Students also benefit from LSBF's partnership with Bloomberg, through which it offers the Bloomberg Aptitude Test (BAT) on campus.
Nadim Choudhury, Head of Careers and Employability at LSBF, added: "LSBF aims to develop students both academically and professionally. We want our students to be able to find a job where they can make full use of their skills and qualifications. I am delighted for the school to be partnering with Dogfinance and hope this will be the start of a long-lasting relationship.
"Our Careers Team is fully committed to preparing LSBF students and alumni for today's competitive international marketplace, and I believe this platform is another resource that we can provide them with to help make this happen", he concluded.
Networking events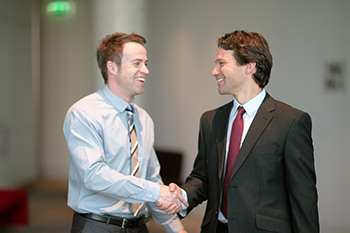 Students will be invited to attend networking sessions with recruiters in order to broaden connections.
As part of the partnership, all Dogfinance members will be invited to a selection of networking events. This will be a great chance for LSBF students to widen their connections among likeminded individuals as well as reputable recruiters in the finance industry, who will be looking to gain access to the most talented professionals studying in London.
The first of these events under this new partnership is The Finance Happy Hour which will take place Wednesday, 16th July. Students wishing to attend this 1 hour networking session in the heart of London can register here.
For more information about Dogfinance, please visit their website or follow them on Facebook.
---
View other sections in Press & Media